New Ghost In The Shell trailer reveals villain Kuze and teases The Major's 'fragmented' past
Based on the anime series by Masamune Shirow, the sci-fi thriller is set to reach UK and US cinemas on 31 March.
Paramount Pictures has released the second official trailer for upcoming sci-fi film Ghost In The Shell and unlike the previous teaser, it actually gives a fair amount of explanation in terms of plot this time round. If that's not enough, it also offers fans their first official look at villain Kuze (played by Michael Pitt) who is set to go up against Scarlett Johansson's protagonist.
Based on popular anime series written and illustrated by Masamune Shirow and directed by Rupert Sanders, Ghost In The Shell sees Johansson play lead character Motoko Kusanagi, aka The Major, a special-ops cyborg who operates within Section 9, a task force that deals with the most dangerous criminals and extremists.
Up until now, the sneak peeks – whether they have been trailers or TV spots – have focused mainly on showcasing the film's cinematic style, with its Matrix-like visuals and bassy, electro sound.
Viewers get much more story teased this time round however, revealing how Major struggles to remember her self-confessed fragmented past, as she's questioned on it by her second-in-command Batou (Pilou Asbæk). It also details that she almost died after an attack and was saved by Section 9 in the hopes that she'll go on to save others.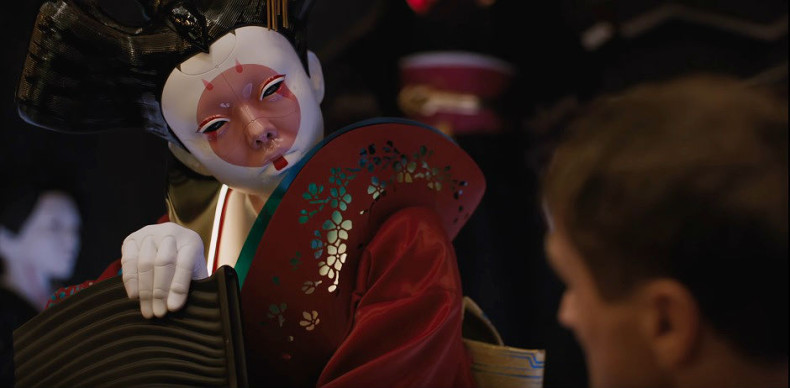 "Known-terrorist" and "mind-hacking" cyborg turned freedom fighter Kuze is finally introduced too, with the action-packed trailer setting up his motivations. What are they? To make Major remember who she really is and the family her supposed saving forced her to leave behind.
Considering that storyline, it appears that screenwriter Jamie Moss took inspiration from the television series which saw Kusanagi injured in a plane crash along with Kuze, when they were both younger. Having been comatose for a very long time, Kusanagi's "Ghost" was transferred into a fully cybernetic-prosthetic body without her consent and after a while, she forgot her real name and become known as The Major.
Also starring Takeshi Kitano and Juliette Binoche, Ghost In The Shell is currently scheduled to be released in both the UK and the US on 31 March, 2017.
For more entertainment news follow A-List on Twitter @Alistinsider