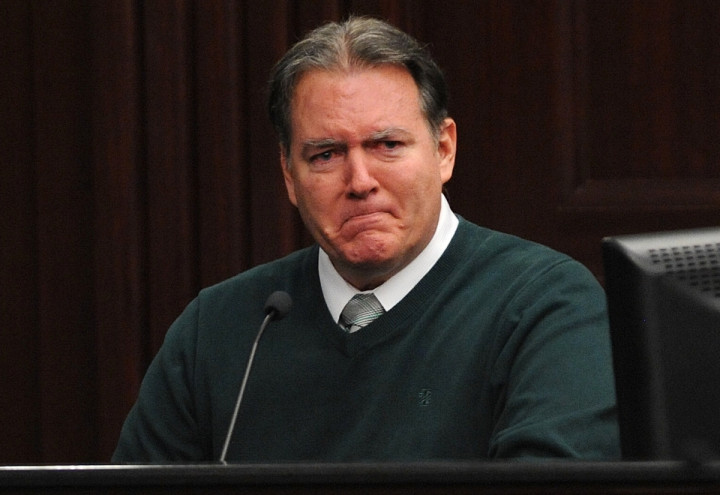 A Florida man has been sentenced to life in prison without parole, for shooting dead an unarmed black teenager who he accused of playing rap music too loudly.
Michael Dunn also faces an additional 90 years in jail for attempted murder.
Michael Dunn, 47, was convicted of first-degree murder for shooting Jordan Davis, 17, outside a Jacksonville convenience store.
Judge Russell Healey sentenced Dunn on Friday to the maximum jail term possible, after the prosecution declined to seek the death penalty.
"Mr. Dunn, your life is effectively over," Healey said, according to the The Associated Press. "What is sad is that this case exemplifies that our society seems to have lost its way."
Mother forgives killer
In dramatic scenes, Lucia McBath, Davis's mother, broke down in tears as she told the court that she forgave Dunn, but described the devastation the loss of her only child had caused her.
"For years to come I will be forced to celebrate my son's birthday without his presence. As I quietly watch my friends' boys grow into young men, I will forever be reminded of what might've been for my Jordan," she said.
"I choose to forgive you Mr Dunn for taking my son's life. I choose to release the seeds of bitterness and anger and honour my son's love. I choose to walk in the freedom of knowing God's justice has been served. I pray that God has mercy on your soul."
During the trial that ended on 1 October, Dunn admitted to firing 10 shots into Davis's SUV, which was parked alongside his, after a dispute with the four teenagers who were in the vehicle playing loud rap music.
Dunn claimed that he had acted in self-defence after Davis refused to turn the volume of the music down and approached him holding a weapon.
Police found no weapon and witnesses said they did not see one.
Dunn also shot at the vehicle as it drove away. None of the other teenagers in the vehicle was injured.
Life plus 90 years
A jury at Dunn's February trial convicted him on attempted murder charges, but could not reach a verdict on murder charges, leading to his retrial.
Dunn was also found guilty of three counts of attempted murder – one for each of the other passengers in the SUV – for which he received three consecutive sentences of 30 years.