Lily Collins Named Most Dangerous Celebrity of 2013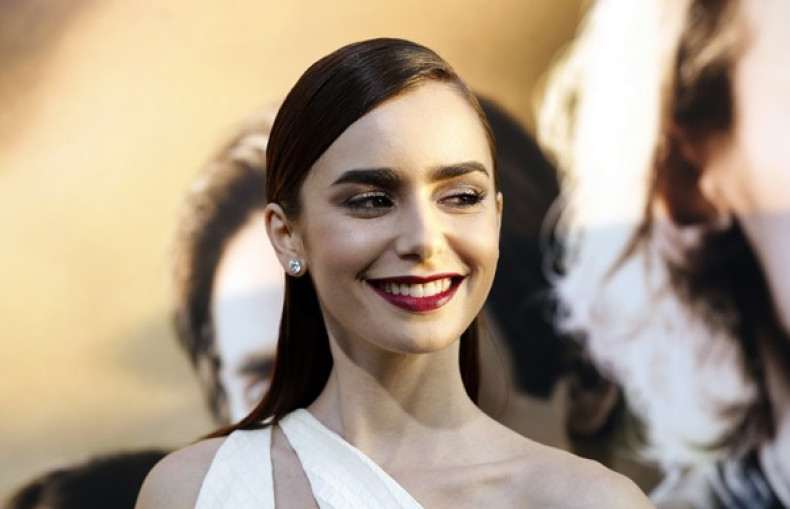 Lily Collins, daughter of Phil Collins and star of films such as The Mortal Instruments: City of Bones and Mirror, Mirror, has replaced Emma Watson as the most dangerous celebrity to search for online in 2013 according to a report from security company McAfee.
Each year McAfee carries out a "Most Dangerous Celebrities" global study which looks at popular culture's most famous people in order to reveal the riskiest actors, musicians, comedians, and personalities on the web.
In 2013, if you searched for a celebrity name in conjunction with the terms "free app download" or "nude pictures" it resulted in the highest result of risky sites - which is hardly surprising.
Female celebrities were far and away more dangerous search terms than male with nine out of the top ten most dangerous celebrities being women, with Mad Men actor Jon Hamm the only man to make the list.
Canadian singer Avril Lavigne was in second place in the list with US actress Sandra Bullock in third place.
Fickle
Proving that cyber-criminals are as fickle as fans themselves, the 2013 list sees Emma Watson, Jessica Biel, and Megan Fox all drop out of the top ten - in 2012 they ranked number one, two and six.
"We have got used to accessing the latest gossip and pictures of our favourite celebrities on demand," commented Raj Samani, chief technical officer, McAfee EMEA, "But we need to remember that cybercriminals take advantage of the latest cultural trends, new movies and hit TV shows to target unsuspecting consumers seeking more information. These criminals want to lure us to unsafe sites that can severely infect computers and devices and even steal personal data."
According to the data collected by McAfee, searching for Lily Collins resulted in a one-in-seven chance of landing on a malicious website which could feature threats such as spyware, adware, spam, phishing, viruses and other malware.
One of the most popular ways to infect a PC is known as a drive-by download where a malicious website silently downloads malware in the background to the PC of every user who just visits the site.