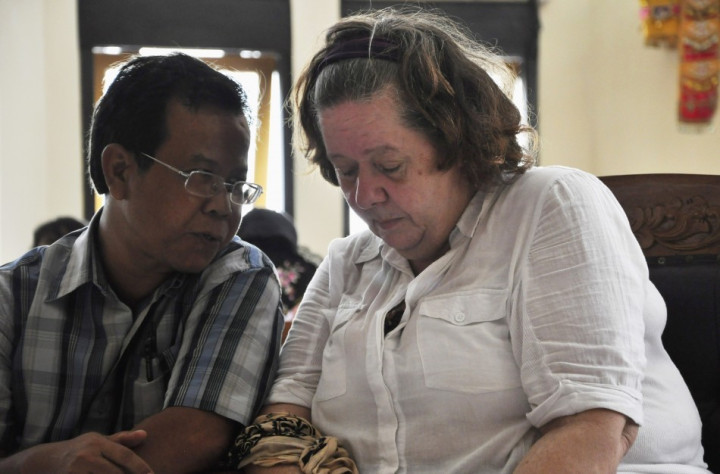 A Yorkshire grandmother who is facing the death penalty in Bali has lost her bid to get financial help from the British government to fight a legal appeal.
Lindsay Sandiford, 56, sued the government through human rights charity Reprieve and solicitors Leigh Day.
They said that the Foreign Office was legally obliged to help Sandiford, who faces execution by firing squad.
She was given two weeks to lodge an appeal after she was caught smuggling £1.6m worth of cocaine into Indonesia.
Prosecutors had demanded a 15-year jail term but the judicial panel said there was no reason she should not be executed.
Sandiford has said she wants to appeal but cannot afford a lawyer to fill out the legal document, which is in the Bahasa Indonesian language.
She said she had exhausted her family's funds on the fees of her trial lawyer.
Time running out
Reprieve said the government was obliged to help Sandiford financially because it had to take reasonable steps to ensure she was not executed.
But the Foreign Office said it does not fund legal representation for British people abroad.
Harriet McCulloch, Reprieve investigator, said: "It is deeply disappointing that the Foreign Office chose to fight against helping Lindsay in the British courts, rather than fighting for her in Indonesia.
"Reprieve and Lindsay's family will now have to look for alternative sources of funding to ensure that Lindsay gets the assistance she so desperately needs.
"Lindsay has under two weeks in which to file an appeal against her death sentence - which means dealing with complicated legal documents in Indonesian, a language she does not understand. She has no money for a lawyer and time is running out."
If she does not manage to file an appeal within the allotted time, she will not be executed immediately. A Reprieve spokesperson said there are other stages at which the original sentence can be prevented.