American skier Lindsey Vonn is expected to be fit to compete in the Sochi 2014 Winter Olympic Games despite the US Ski Team confirming she's suffered a double ligament tear while crashing out of the ladies super-G slalom in Austria.
Vonn, the reigning downhill Olympic champion from Vancouver, has suffered anterior cruciate and medial collateral ligament damage, injuries which rule her out of the remainder of the World Cup season.
The 28 year old received treatment for 12 minutes before being airlifted to hospital having tumbling onto the piste mid-way through her run having fallen upon landing a jump in Schladming.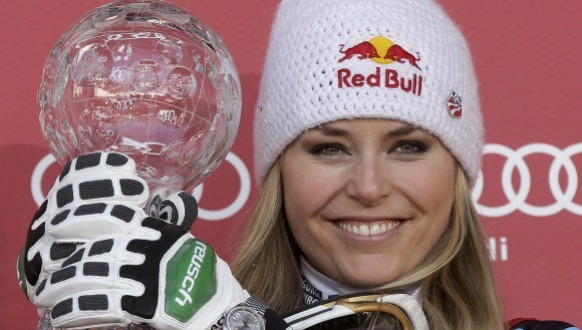 A US Ski team statement read: "According to U.S. Ski Team Medical Director Kyle Wilkens, Vonn suffered a torn ACL and MCL in her right knee and a lateral tibial plateau fracture.
"She will be out for the remainder of this season but is expected to return to racing for the 2013-14 Audi FIS World Cup season and the 2014 Olympic Winter Games in Sochi."
An International Ski Federation official had earlier confirmed the nature of the injury as "cruciate and lateral ligament" and not a broken tibia, as was originally reported.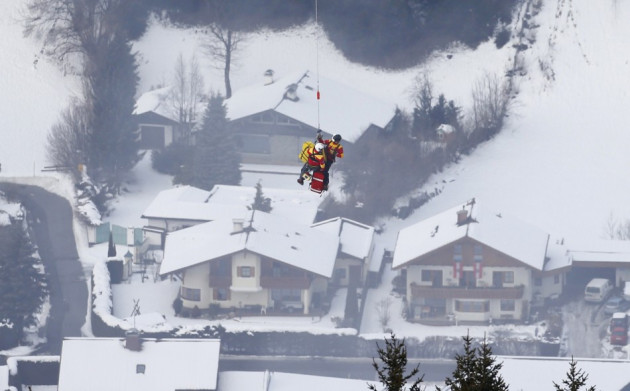 The crash was greeted with horror by Vonn's competitors. Slovenia's Tina Maze, the eventual winner, was left open-mouthed as she viewed the American's collision.
The race in Austria on the opening day of competition in the world championships, had previously been delayed by several hours due to fog, and upon its resumption saw several skiers, including Maria Hoefl-Riesch and Anna Fenninger, come off.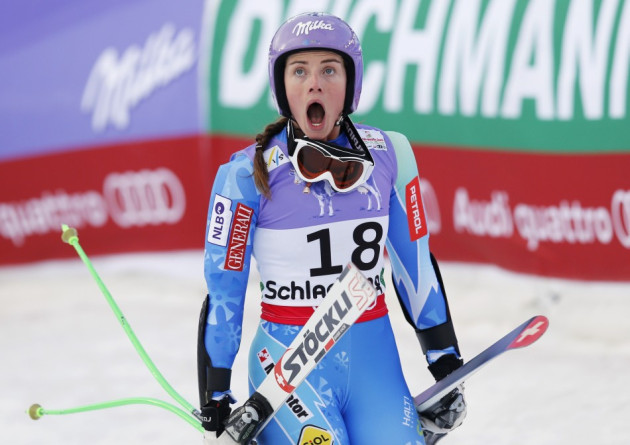 Writing in a column in The Denver Post prior to racing, Vonn admitted poor conditions coupled with a lack of practice would make the course a tough proposition.
"We were supposed to have free skiing on the race course Monday, which means two or three runs for you to learn about the terrain and snow conditions," she said.
"But because it snowed so much, they closed it to everyone including coaches. None of our staff has been on the hill. We don't know what shape the hill is in. We don't know anything about it.
"We were here last year for the World Cup finals, so I feel like I know the hill pretty well, but it always feels a little awkward when you don't get a chance to free ski the hill before you race.
"It's tricky to know the terrain when all you have to go on is course inspection the morning of the race."
With the Olympic Games 367 days away, the injury does throw into question Vonn's participation in Sochi and her ability to successfully defend her downhill title from 2010.
Vonn is the highest-profile figure in female skiing, and is widely regarded as the face of the sport, winning the Laureus Sportswomen of the Year in 2010 in recognition for her Olympic triumph.