LinkedIn sexism row: Barrister Charlotte Proudman names and shames senior lawyer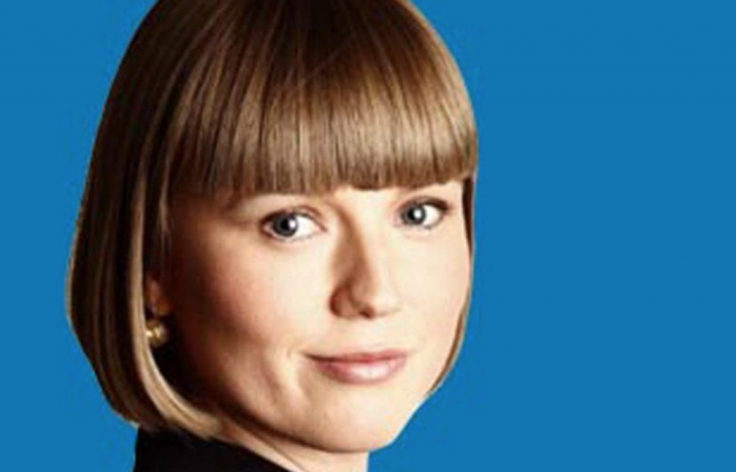 An unsolicited message has sparked a sexism row after lawyer Charlotte Proudman named and shamed a man who used the professional networking site to send a flirty message complimenting her LinkedIn profile picture.
The 27-year-old barrister sent an invitation to connect with Alexander Carter-Silk, a 57-year-old senior partner at international law firm Brown Rudnick. He responded by saying she had "won the prize" for best photo on the site, sparking an angry response and a screenshot of the offending message to be uploaded on Twitter.
In the message, Carter-Silk wrote: "Charlotte, delighted to connect, I appreciate that this is probably horrendously politically incorrect but that is a stunning picture!!! You definitely win the prize for the best LinkedIn picture I have ever seen. Always interest [sic] to understant [sic] people's skills and how we might work together."
In response, Proudman slammed his "offensive" message, calling it: "Unacceptable and misogynistic behaviour. Think twice before sending another woman [half your age] such a sexist message.
After posting the exchange on Twitter, Proudman used the site to call for other women to share their stories, using the exchange to highlight the problem of sexual harassment in the workplace.
She defended her stance on Twitter and in a series of interviews, telling Sky News that she was "astounded" to receive the message in the first place. "I am there to connect with other lawyers on a professional basis, not to be objectified on the basis of my physical appearance," she told the broadcaster, adding that she chose to include a screenshot of the message on Twitter because "she wanted to know how many other people had experienced sexism in professional spaces - in the workplace and online".
The human rights lawyer also rejected criticism she had overreacted by citing the "phenomenal backlash" she received on social media since the story broke. "I have had vulgar comments discussing my physical appearance in quite some detail, and in a sexual manner, which serves to silence women. My voice hasn't been heard - instead, what has become the content of the messaging is again my body," she said.
Although Carter-Silk sent her an email of apology that read: "I sincerely regret my remarks have offended you and I offer you my apologies", Proudman told the Telegraph that the apology was insufficient. "He hasn't in my view accepted the fact that his actions were incredibly sexist and on the basis of objectifying my appearance. It's absolutely bare minimum in terms of an apology," she said.
In a statement provided to the legal news site and messageboard RollOnFriday, Carter-Silk said: "Most people post pretty unprofessional pictures on LinkedIn, my comment was aimed at the professional quality of the presentation on LinkedIn, which was unfortunately misinterpreted. "Ms Proudman is clearly highly respected and I was pleased to receive her request to link up, and very happy to instruct her on matters which [are] relevant to her expertise that remains the position."
A spokesperson for law firm Brown Rudnick said: "We are aware of the comments made by a member of the firm on a private social media account. We have apologised for the offence caused and have no further comment to make."
© Copyright IBTimes 2023. All rights reserved.