The Equal Pay Act might have been in place in the UK for over four decades but the gender pay gap is Britain is one of the worst in Europe. The gap – a chasm – stands at 19.1%, higher than in Slovenia. For every £1 a man earns, a woman will take home on average 81p.
In a move to close the pay gap in a generation, Prime Minister David Cameron has announced every large company will have to publish the difference between the average pay of female and male employees. But while pay transparency is a welcome move, more attention to the reasons why the gap exists is needed to end centuries of discrimination against women in the workplace.
The motherhood penalty is one of the key prejudices underpinning the UK's gender pay gap. Women are far more likely to work part time than full time due to childcare responsibilities, having had to make the choice between working and caring. Part-time work typically pays less per hour than full-time work and is largely lower-skilled but a lack of secure-yet-flexible working – and Conservative cuts to child support – have left many with little choice.
The link between childcare and the gender pay gap has been proven time and time again, yet it is being ignored. Research by the Chartered Management Institute shows the pay gap between women and men widens with age, with women in their forties earning more than a third less than men. As women take time out of work to have children, the pay gap widens.
Only by expanding opportunities for quality, flexible and part-time work will the gender pay gap begin to shrink. Just as importantly, improving both maternity and paternity leave – and helping to overturn the stereotype of the female carer – could encourage a more equal sharing of childcare responsibilities.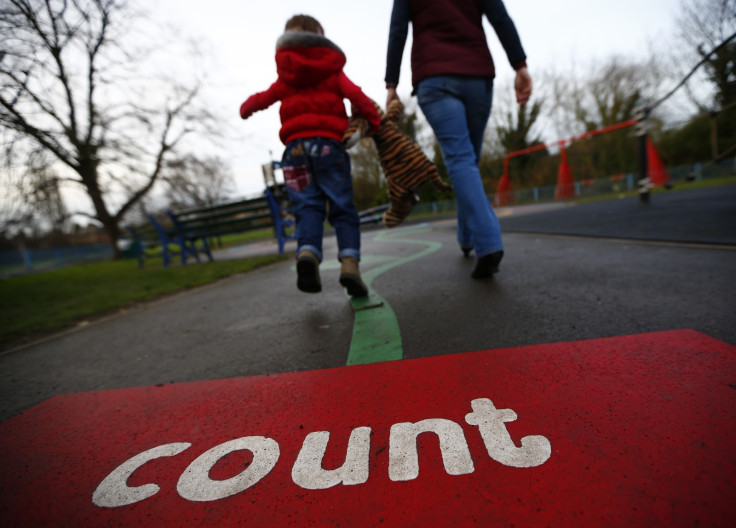 "More wide-reaching efforts are required to close the gender pay gap, including tackling the congregation of women in low-paid sectors such as care and beauty and the lack of high-paid jobs that are also part time or flexible to fit around caring responsibilities," says Polly Trenow, of the Women's Budget Group.
"We also need to address maternity discrimination and other issues which see women returning to salaries around 5% lower after having children."
Women make up the majority of low-paid workers in the UK. Since 2008, nearly a million extra women have been forced into underemployment – jobs typically lower-paid and insecure. An additional 371,000 women have moved into self-employment, which although the government has promoted as an entrepreneurial achievement means many will earn around half of the average national wage.
A barrier to higher-paid, male-dominated professions has been created by prevailing stereotypes around women's roles and values in the workplace.
The figures are proof of women being locked into "feminine sectors": 78% of those working in health and social care – a low-paid sector – are women. Meanwhile, 80% of workers in the higher-paid STEM (Science, Technology, Engineering and Mathematics) areas are men.
The announcement today (14 July) is a reminder that every step forward for workplace equality needs to be taken with a pinch of salt. While FTSE boards up and down the UK are congratulating themselves now they have 25% of women on them – a target set by former business secretary Vince Cable in 2011 – the progress should not be hailed as more progressive than it is.
Bar a handful, most of the appointments were for non-executive roles. There are only 25 female executives in FTSE 100 companies, amounting to 9.5%, and 27 women in executive roles – 5% – in the FTSE 250. These might be record figures but they are not ones we should be proud of.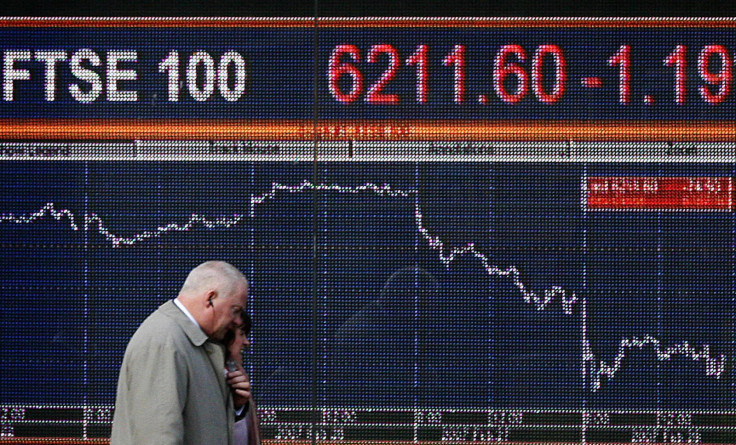 All may not be as it seems with the new legislation, which will come into force in a year. The Women's Budget Group and the Fawcett Society have been campaigning for an enactment of Section 78 – mandatory gender pay audits for companies with over 250 employees – for some time, but the plan unveiled is unclear.
"The legislation itself remains very loosely worded without restriction on the type of data companies can publish, meaning that significant pay gaps can be hidden and making it hard to compare data between companies," Trenow says. "Until the government is prepared to challenge all the contributing factors of the gender pay gap, women will continue to earn significantly less than men."
Trenow added there is yet to be any clarity about what the consequences will be if companies either fail to publish this data, or if their data reveals a significant pay disparity.
For the legislation to make an impact, it must also force companies to act on the results. In order to get to the heart of the problem, we need an independent body to assess the data and information and to analyse the causes behind the pay gap.
Belinda Phipps, chair of the Fawcett Society, says the impact of the legislation depends entirely on the wording. "Despite the government's newfound enthusiasm for Section 78, it is clear that the effectiveness of the legislation is entirely down to how the required regulations are written," she says.
"Badly written regulations could actually make things less clear from women who work at these large firms are who are anxious about whether they are victims of pay discrimination."
Fawcett are calling for the government to compare more than just basic pay, which leaves out perks such as longer holidays, company cars, bonuses and overtime. The latter is often where the pay gap is at its largest. Moreover, the data information needs to be updated regularly and publically.
"We want comparisons to be done term by term, as grade by grade ignores the pay structures that are often more complex than grades – for example, with bonuses," Phipps says. "It can miss relevant inter-grade comparisons, and job-by-job comparisons ignore occupational segregation."