Linkin Park frontman Chester Bennington was reportedly struggling to cope with the death of his close friend Chris Cornell before reportedly taking his own life.
Bennington, 41, was found dead at his Los Angeles, California home on 20 July following an apparent suicide, coinciding with what would have been Cornell's 53rd birthday. Cornell took his own life in May just hours after performing with his band Soundgarden in Detroit and sources close to Bennington say the nu-metal rocker was still deeply grieving the tragic loss.
An alleged friend of Bennington told Radar Online: "Chester and Chris were so close, and he was never the same after Chris's death. But everyone thought that he had it licked. He seemed to be at a good place in his life. It is just so tragic and there are no words."
After learning of Cornell's death, Bennington wrote an open letter to his fellow rocker via Twitter in which he stated: "I can't imagine a world without you in it," adding: "I'm still weeping, with sadness, as well as gratitude for having shared some very special moments with you and your beautiful family. Your voice was joy and pain, anger and forgiveness, love and heartache all wrapped into one. I suppose that's what we all are."
Just one day after Cornell's death, Linkin Park performed on Jimmy Kimmel Live and dedicated their song, One More Light, to their late friend. Bennington was visibly overcome with emotion, at times appearing to hold back tears while his voice croaked. Introducing the heartfelt ballad, the singer told the audience: "We were going to come out and play heavy first but in light of our dear friend, Chris Cornell, passing away, we decided to play our song One More Light in honour of him. We love you, Chris."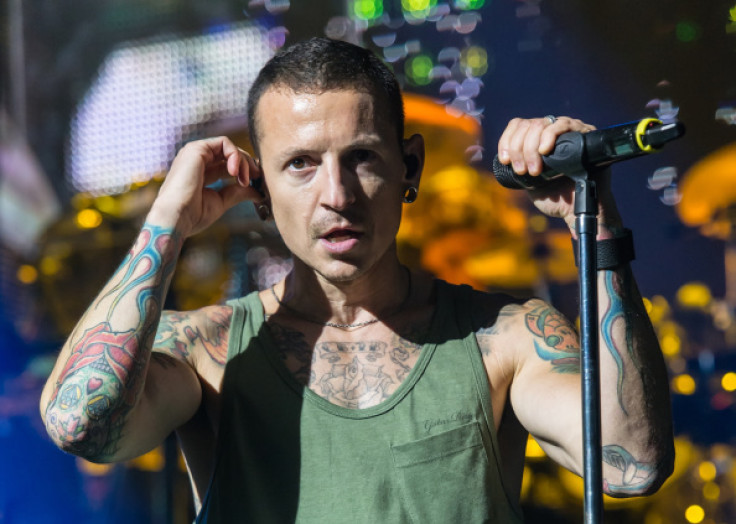 Lyrics to One More Light include: "Who cares if one more light goes out? / In a sky of a million stars / It flickers, flickers / Who cares when someone's time runs out? / If a moment is all we are / We're quicker, quicker / Who cares if one more light goes out? / Well I do."
Alongside Linkin Park guitarist Brad Delson, Bennington sang Leonard Cohen's Hallelujah at Cornell's funeral and is said to have moved mourners to tears.
The devastated surviving members of Linkin Park have paid tribute to Bennington, with Mike Shinoda tweeting: "Shocked and heartbroken, but it's true. An official statement will come out as soon as we have one."
Linkin Park's official Twitter account also shared a photo of Bennington standing in the midst of a large crowd while performing, in tribute to the frontman.
Bennington is survived by his wife, Talinda Bentley, and six children.
Watch Linkin Park perform One More Light on Jimmy Fallon Live: