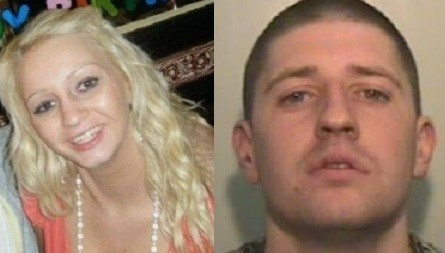 A "paranoid and controlling" boyfriend has been sentenced to life imprisonment after murdering his girlfriend, who he had previously physically and sexually abused.
Michael Cope, 28, smirked as he was sentenced to a minimum of 27 years for the murder of Ashton last summer.
Cope admitted murdering Ashton, a mother of two, just before his trial was due to start. He entered guilty pleas to murder and three accounts of assault and actual bodily harm.
The "savage and sustained" attack occured last June. Ashton's body, bearing more than 100 injuries, was discovered at her home in Winton, Salford.
After the killing, Cope went on the run for four weeks, before handing himself in to the police in July. He was arrested at an address in Leigh, Greater Manchester.
Kate Blackwell, QC, prosecuting, told the court that Linzi had endured months of physical violence and domestic abuse.
Cope had a number of previous convictions for violent attacks. In June 2005, he was sentenced to 4.5 years imprisonment in a young offenders' institution for attacking a stranger in the street. In 2010, he stabbed his cousin in the leg with a kitchen knife.
Weeks before her murder, Ashton told the police she feared for her life, after Cope publicly headbutting and threatening to kill her. She said: "He was saying that he doesn't give a s**t if he kills me - he has more than me."
According to Blackwell, Linzi told police: "Now that I have phoned the police I think that he will just be drinking and he will just think: 'Well, if I'm gonna get sent to prison I might as well actually do something to her.' I'm scared of him coming to get me. Until he goes to prison I'm not going to be OK."
She also informed police of an earlier incident, when Cope had strangled her until she passed out.
Blackwell said: "When she regained consciousness she found the defendant crying and sobbing 'get up'. She went into the bathroom to clean herself up [and] she noticed that the defendant had tied her dressing gown cord around the banister.
"He refused to tell her the purpose of such an action or what his intention had been had she not woken up but he did tell Ms Ashton that his actions had scared him and that he would never do anything like that again."
A few days after the incident, Cope strangled Linzi again after accusing her of flirting with customers at the Duke of York pub in Eccles.
She told police he accused her of being a "whore" and of having sex with customers in the cellar.
Blackwell told the court that members of Ashton's family feared the worst for her relationship. Her ex-partne,r Liam Grime, father of her youngest daughter, threatened to apply for a residence order so that Daisy could stay with him if she did not end her relationship with Cope.
In a text message to Ashton in April , Grime wrote: "You are scared of him, Linzi. He is going to end up killing you. You are a great mum Linzi and the girls need you but you are going to be no good to them if your beautiful character and confidence is forever going to be knocked down."
Her daughters were removed briefly after she complained to the police in May over violent and sexual attacks.
Cope said he would "get on it now" and turn himself in but did not and instead put pressure on her to take him back and withdraw the complaint.
In June, she told police that she wanted to retract her complaint of rape. Ten days later, Grime found her dead when he called to check on her with their two-year-old daughter.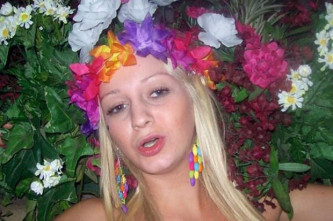 A neighbour told police they had heard a couple arguing in the early hours. According to the neighbour, the woman's voice "was in bits and was breaking, as though she was being choked or strangled ... the female was also slurring her words, terrified."
A pathologist discovered a total of 108 injuries on Ashton's body. Her right forearm, left elbow and neck had been fractured. She had been punched, kicked, stamped on and cut, as well as beaten with a metal pole. She had also been strangled with a cable tie.