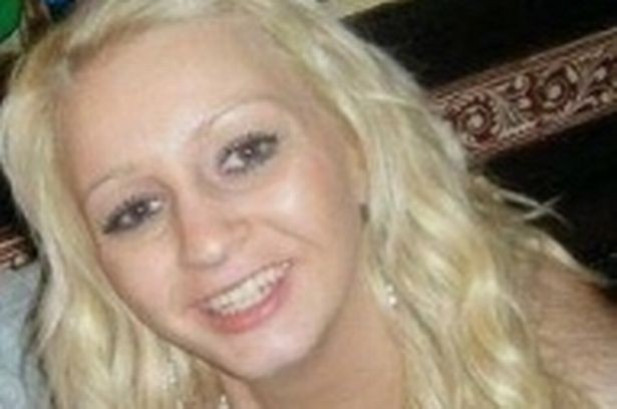 Murdered mother-of-two Linzi Ashton died from strangulation and multiple wounds after she was severely beaten, a post-mortem found as the manhunt for her former boyfriend continued.
Michael Cope, 28, had been wanted on suspicion of raping Ashton before she was killed, police revealed.
Ashton's body was found at her home in Salford, Greater Manchester.
It emerged that Ashton, 25, a barmaid, had made a string of calls to police to report abuse at the hands of Cope in the weeks before her murder.
Officers had conducted a video interview with Ashton in which she accused Cope of rape. They were unable to trace him and believe he may have returned to kill her in revenge.
Police have warned the public not to approach Cope, who is described as "dangerous and unstable".
Cope and Ashton are thought to have met on Friday night and police have appealed for anyone who saw them together to come forward.
Chief Supt Kevin Mulligan, of Salford Police, said: "Linzi was beaten to death in a brutal and sustained attack and we are continuing to focus our efforts on locating Michael Cope.
Cope had been in a brief but "acrimonious" relationship with Ashton, who worked as a barmaid at the Duke of York pub in nearby Eccles.
Police said Cope, a local man, was still likely to be in Salford.
The case has been referred to the Independent Police Complaints Commission to determine if officers should have done more to protect the victim.
Ashton was said to have ended her relationship with Cope shortly before her death.
Police had been called to several domestic incidents at her home. She was last seen alive at a friend's house at 2am on Saturday.
Asst Chief Constable Terry Sweeney said: "We know that Michael Cope had been in a relationship with Linzi and through that relationship there have been reports to police in respect of allegations made by her.
"This includes a serious sexual offence and an assault that were reported at the end of April and the middle of May. Michael Cope was wanted in connection with these matters and numerous attempts were made to arrest him.
"Clearly he is now also wanted for murder."
Anyone with information should call police on 101, or Crimestoppers anonymously on 0800 555111.