Lionel Messi Left Pet Dog Behind After Inter Miami Move
The pet, named Hulk, has been left with staff in the family's Barcelona home.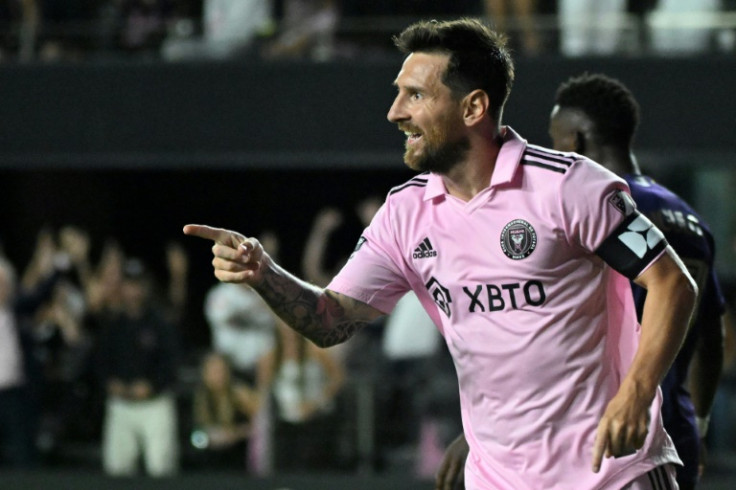 Football superstar Lionel Messi has revealed that he has sacrificed a lot more than initially thought when he and his family moved to Florida this summer. He has opened up about making the heartbreaking decision to leave the family's pet Bordeaux Mastiff in Barcelona instead of taking him across the pond to their new home in the United States.
The dog, named Hulk, has been with the family since 2016. Messi shared a photo of himself hugging the pup when he first received him as a gift from his wife, Antonela Roccuzzo. Over the years, both Messi and his wife shared various photos of themselves having fun and relaxing with Hulk and their three children.
Messi's career has taken him away from his Barcelona base
However, when Messi joined Paris Saint-Germain FC in 2021, it became evident that the photos with Hulk became fewer and far between. Despite this, the proximity of Paris to Barcelona still allowed the Messi brood to frequently return to their home in the outskirts of Barcelona.
Messi moved to Barcelona when he was only 13 years old and considers the city to be his second home next to his native Argentina. After spending seventeen seasons playing for FC Barcelona, he joined PSG and had to uproot his entire family. Nevertheless, they kept their Barcelona mansion.
Two years later, his PSG contract ended and he made the decision to join Major League Soccer (MLS) side Inter Miami. The transatlantic journey from Spain to the United States is a much bigger change compared to the short commute to Paris.
As such, the Messi family decided to buy a new mansion in Fort Lauderdale where they can set down roots while he continues his career with David Beckham's football team. Unfortunately, this also meant that they had to figure out what to do with their pets.
Leaving Hulk behind was due to health reasons
In a candid interview with Argentine comedian Migue Granados, Messi shared that Hulk had to be left behind in Barcelona because of his age and the current status of his health. The Messi family has two dogs, Hulk and a poodle named Abu.
Granados saw Abu when he visited Messi at home for the interview, but he noticed that Hulk was absent. When asked about the dog, Messi replied: "He's in Barcelona, Hulk is there. He is a little old. So, we had to leave him in the house we have there in Barcelona."
Apparently, Messi did not want to put Hulk through the stress of travelling all the way to the other side of the world. He also hinted that the dog may be suffering from health issues as he stated that Hulk "is on the verge" of possibly being put to sleep.
Hulk is now seven years old, and dogs of his breed have a life expectancy of between five to eight years, although some have been known to last several years longer. The Bordeaux Mastiff is a large dog which can grow up to around 27 inches tall and weigh 110 pounds. Messi has shared several videos and photos showing just how big Hulk has become, as his name suggests.
Hulk is in good hands
Despite the fact that Hulk has been separated from his family, he is being well taken care of by Messi's household staff. They also watch over the property while the footballer is away in the United States.
Meanwhile, Messi, Antonela and their children are adjusting to their new routine in Miami. He has previously revealed that they have breakfast together on most days before dropping off Thiago, Mateo and Ciro to school.
He attends training when necessary, and after picking up the children in the afternoon, Thiago and Mateo also attend Inter Miami's youth academy. In the same interview, he also revealed that he and Antonela are open to the possibility of welcoming a daughter to their brood. He said: "We would like. We are not in the search, but we would like it if the girl arrives."
© Copyright IBTimes 2023. All rights reserved.