Lionel Messi splashes £8.6m on new Florida mansion
The Argentine has finally settled into his new family home after joining Inter Miami over the summer.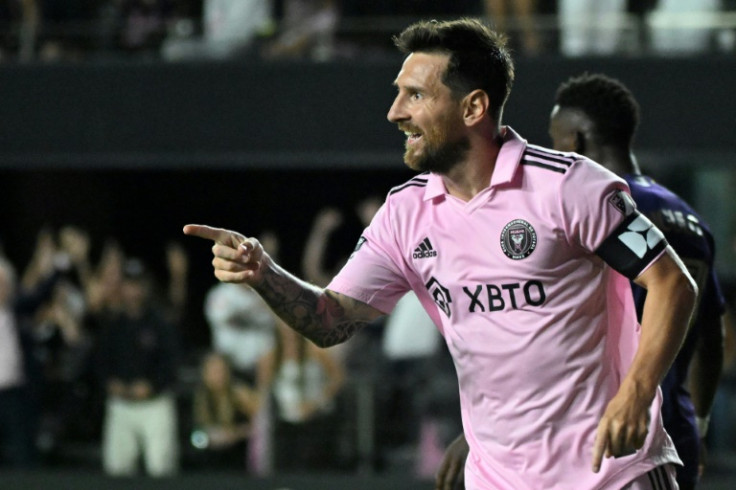 Football superstar Lionel Messi has reportedly dropped a whopping £8.6 million on a new Fort Lauderdale mansion in Miami, which will serve as his sanctuary in his new home city. The Inter Miami forward is expected to move into his new crib with wife Antonela Roccuzzo along with their three sons.
The 36-year-old joined David Beckham's Inter Miami this summer after spending an underwhelming two seasons with Ligue 1 champions Paris Saint-Germain FC (PSG). Since making his Major League Soccer (MLS) debut just a few months ago, it has become clear that he is extremely happy to have made the decision to move to the United States, and his purchase of a new home is his next step into establishing some roots back in America.
It may be remembered that although he hails from Argentina, Messi had been based in Barcelona since he was only 13 years old. However, he does visit his home country regularly, and also fulfils national team duties as the team captain.
Before buying the new waterfront mansion, Messi is believed to have already been the owner of a a £15m property portfolio in Florida, which consists of four luxury apartments. He frequented Florida to go on vacations in the past, but now that he has joined the Miami-based football club, it seems that apartments are no longer enough no matter how luxurious they may be.
Various reports are claiming that the deal for the new mansion was closed just this Monday, and it brings to a conclusion the little house-hunting adventure that he and his family have been on for the past couple of months.
What kind of a home did the World Cup winner buy?
Social media has been abuzz with photos and videos of the alleged new Messi mansion, which is said to have at least eight bedrooms. The interiors are decorated in an opulent but modern style with a mostly black, white and golden theme.
The property opens up to the Miami waterways at the back, which can be accessed via two boat docks through a spacious pool deck. The Messi family can fully enjoy Miami weather out by their pool, but they can also enjoy lots of sunshine indoors thanks to huge picture windows that let in a lot of natural light.
The mansion also has a spa, a fitness room and more importantly, it is located fairly close to Inter Miami's home base at the DRV PNK Stadium.
Never settled in at PSG
Messi was forced to leave FC Barcelona back in the summer of 2021, and he has been open about the fact that he and his wife never wanted to uproot their children who were born and raised in Barcelona.
The player and his family never really settled into their life in Paris both on and off the pitch. In fact, by the time Messi left the club, he was already at odds with some groups of the club's supporters who had been targeting him with abuse from the stands and through various protests.
His performance on the pitch was largely underwhelming, with Kylian Mbappe outshining him up front. However, it was the opposite with the national team. He led Argentina to victory at the 2022 FIFA World Cup in Qatar, further cementing his place in the history books as one of the greatest players to ever play the beautiful game.
New life in Miami
Since joining Inter Miami on a two-year deal this summer, Messi has clearly come out of his shell and is back in his element. While he seemed subdued and mostly pensive during his time in Paris, he is often pictured relaxed and smiling in Florida.
He has personally admitted to being much happier in Miami, and that clearly translates to the pitch. He has already helped the club lift the Leagues Cup, which is the first trophy in their history. His arrival also shook up the MLS so much so that Inter Miami games have been logging record-breaking ticket sales over the past several weeks.
He has quickly become the face of the MLS, but back with Argentina, he was also able to score the winner in their 1-0 victory over Ecuador on Friday during the ongoing international break.
© Copyright IBTimes 2023. All rights reserved.