In this week's A-List Insider: Miley Cyrus and Liam Hemsworth go public after reuniting, the royal tour kicks off in India and David Gest passes away.
Miley Cyrus and Liam Hemsworth reunite
They have been super discreet since getting together again in December last year, but it looks like Miley Cyrus and Liam Hemsworth are now ready for the world to know that their romance is back on.
The couple had their first public event since reconciling at the premiere of Liam's brother's new film, The Huntsman: Winter's War.
Although they did not walk the red carpet together, a fan named Kayla Hockman caught them backstage and shared these snaps on twitter along with the caption: "Miley and Liam are totes back together, FYI."
Sources at the event also claimed that the pair where holding hands all night, and days earlier they were also spotted enjoying a lunch with Hemsworth's family.
There are yet to confirm that their engagement is back on, but considering they haven't attended a red carpet event as a couple since 2013, this is definitely proof that they are giving love another try.
Kate Middleton and Prince William in India
Meanwhile, the royal tour has kicked off in grand fashion with the Duke and Duchess taking in the sights of India, before heading to Bhutan.
Since arriving in India the royal couple have played cricket with the legendary Sachin Tendulkar, attended a Bollywood gala in their honour and enjoyed a barefoot tour of the Gandhi Smriti museum.
They also took time out to visit a charity working with street children and a boys' home in New Delhi where Kate drew a picture of a house.
On the 14 April they will head to Bhutan , where they are set to finally meet King Jigme and his wife Queen Jetsun, often dubbed the 'Wills and Kate of the Himalayas'. Kate will also have the opportunity to show off her sporting prowess when they hike to Paro Taktsang, the Tiger's Nest monastery.
David Gest found dead in London
And finally, US producer and I'm A Celebrity star David Gest has died. The former husband of Liza Minnelli was found dead at the Four Seasons hotel in London's Canary Wharf on Tuesday 12 April in "unexplained" circumstances.
The 62-year-old star's pal and former bodyguard Imad Handi confirmed the news in a statement, describing him as a "huge talent and a dear friend".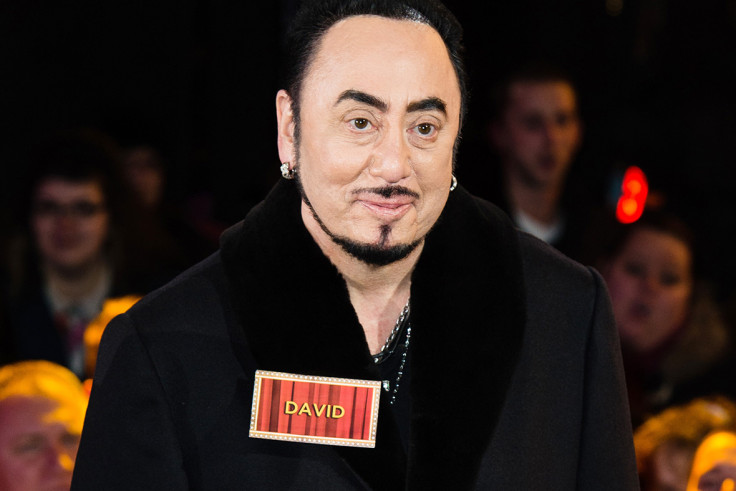 Gest was due to tour the UK in a musical show called David Gest Is Not Dead, But Alive With Soul, in July.
The show's title was inspired by the infamous mix-up in this year's Celebrity Big Brother when fellow housemate Tiffany Pollard mistakenly thought Gest – who was ill in bed – had died following the announcement of David Bowie's death.