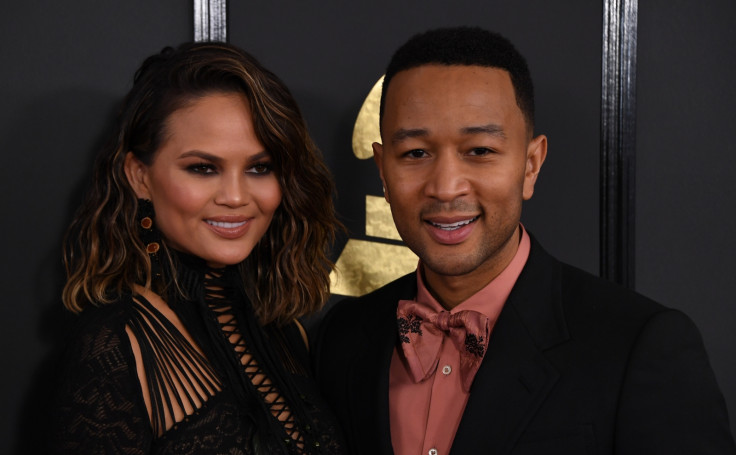 John Legend has revealed why he once tried to break up with Chrissy Teigen. The Grammy-winning singer has said that he wanted to part ways with his now-wife as he was "really stressed and busy".
The All Of Me hitmaker told the Guardian that he wanted to split but after talking with the Sports Illustrated model for half-an-hour they were back together.
"I was really stressed and busy," the musician told the news website. "I was just like, 'I'd just be happier single right now,' and she was like, 'No'."
The 38-year-old also opened up about how his wife has inspired him to be "bolder".
"She pushes me to be funnier, not because she's trying to, I think it's just being around her. And to be bolder," he said.
Teigen, 31, later opened up about her side of the breakup story on social media. She said she refused to accept that her relationship with Legend was over when he attempted to break up with her.
"It wasn't a typical breakup. He was on tour and his voice hurt and he was being a whiny face about everything and so yeah, I was like 'no'," she wrote on Twitter.
This is not the first time the couple has talked about the time they almost called it quits. In a 2016 interview with Cosmopolitan, Teigen had said, "I always joke, 'Remember when you tried to break up with me?' He's like, 'Yes, sorry. Big mistake'."
The pair first met each other when filming for Legend's single Stereo.
Legend previously recalled the fond memories of the 2007 music shoot and said, "It was this one-on-one video of just me and a girl, and she's my love interest in the video."
He added, "We spent the whole day dancing together, grinding together. And, uh, we made a music video."
John and Chrissy have been together for 11 years. They got married in Lake Como, Italy, in September 2013 and are parents to one-year-old daughter Luna.