Liverpool academy coach Alex Inglethorpe has revealed that part of his role is to try and identify the best local talent in order to maintain a Souse core at the club.
There has been great success for the Liverpool academy this season with the likes of Raheem Sterling, Suso, Andre Wisdom and Jonjo Shelvey all excelling in the first team, while Jerome Sinclair and Jordan Ibe have been earning plaudits in the Under-21 Premier League.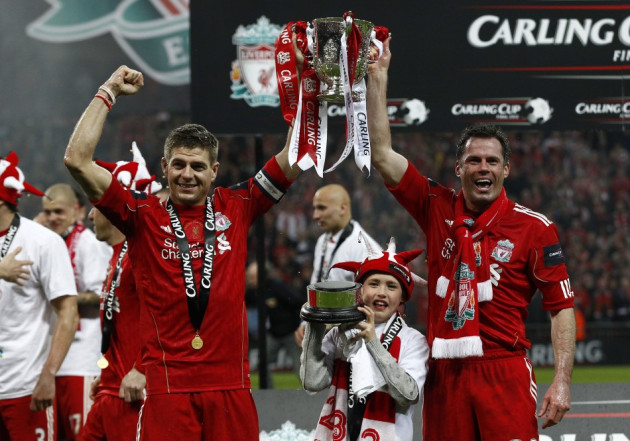 However, none of these players are from the city of Liverpool and have instead been signed from various academies across England, and in Suso's case from Spain.
While it is important to bring the best players from Europe to the academy, manager Brendan Rodgers wants to have a Scourse heart at the club and has tasked Inglethorpe with bringing this to fruition.
"There is so much history and tradition here and local players have always been a cornerstone of Liverpool's success. They've been the lifeblood of the club," Inglethorpe told the Liverpool Echo.
"I recognise there's still room for a Raheem and the club have done well recruiting the best young talent. That side of it is very healthy but it's vital we bring through home-grown players.
"They are the ones supporters identify with the most. Those who come through the ranks and devote their career to one club are the ones who are afforded the legendary status.
"My job is to develop players to have a career here and I would happily come bottom of the reserve league if we sent the next Steven Gerrard to Melwood.
"For us to have young talent from within the area is everything for us. I'm desperate for that one player who can go on to become an iconic figure at Liverpool in the way that Steven Gerrard or Jamie Carragher have done."
Liverpool have always had a proud tradition of discovering top local talent which was evident in the 1990's when the likes of Robbie Fowler, Steve McManaman and Michael Owen all represented the club.
With Carragher set to retire at the end of the season, and with Gerrard now 33-years-of-age, Liverpool's need for a homegrown core is becoming even more important.
It seems this is part of the reason Inglethorpe was handed the job in the first place as he played a crucial role in helping a host of Londoners progress to the first team; including Steven Caulker, Tom Carroll and Jake Livermore.
With Andros Townsend and Harry Kane also featuring for Tottenham this season, Inglethorpe admits that he was fortunate to have some success when bringing local players through at Tottenham.
"My background is at a club where everything was focused on local talent," added Inglethorpe. "At Tottenham, it wasn't about buying players. It was about getting boys for nothing from within 40 minutes of the training ground, trying to develop them and provide a pathway to the first team.
"Fortunately, that philosophy came through and there are lots of players from that group who have had Premier League starts and will go on to have significant careers."
Rodgers will now hope that Inglethorpe will have the same success at the Liverpool academy where there are high hopes for local lads Jordan Rossiter and Jack Dunn.