Liverpool are believed to have offered a contract to a Brazilian teenager after using an internet-based scouting program to discover youngster William McLaren.
William was brought to the attention of Liverpool scouts after his video appeared on the website 'Pnera', an internet-based project aimed at discovering talented teenagers.
The 15-year-old has now given an interview to Brazilian website globoesporte.com, revealing that he has been handed a contract by Liverpool, while he also claims there is interest from other Premier League clubs.
"A representative of Liverpool came to see me play, liked it and sent the contract," William told the Brazilian publication. "Other teams are also interested: Manchester, Chelsea and Arsenal. We'll see what happens."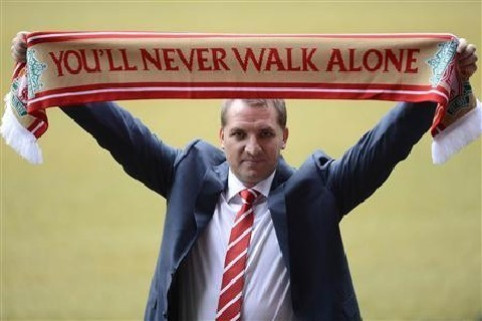 The report claims that William has been handed a three-year contract by Liverpool and that he will travel to England on Saturday with his family in order to make a decision on his future.
The teenager would certainly not be the first youngster brought to the Premier league with little experience as Manchester United signed Raphael and Fabio Da Silva when they were both 17, while Chelsea plucked Lucas Piazon from Brazil when he was the same age.
William has previously had the opportunity to train with Sao Paulo but it seems his heart is set on a move to Europe where he believes he will have better opportunities to live up to his reputation as a young Neymar.
"My idol is Neymar," added William. "I've followed him since he was 14 years old, I knew he would be ace. They say I'm like him because of the speed, dribbling and passing. They put me to play in attack, but I prefer playing in the middle where I can play the ball quickly."
There has been no official announcement from Liverpool but new boss Brendan Rodgers is seemingly ready to put some faith in the youth players after handing starts to a number of academy graduates in the recent pre-season friendly against Toronto FC.