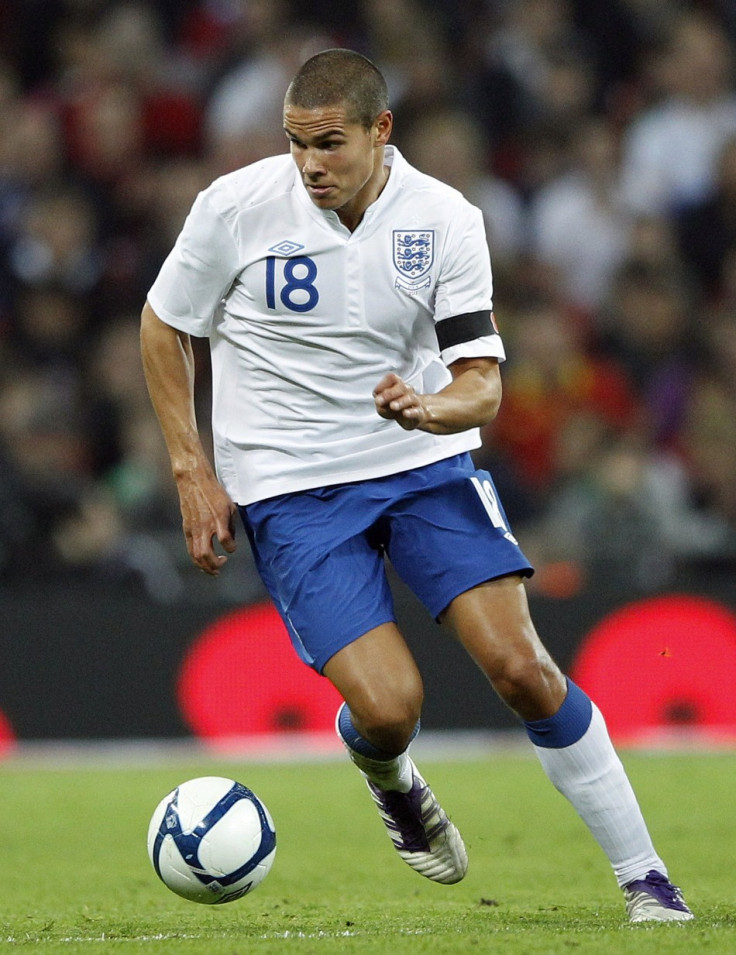 Former Liverpool captain Jamie Redknapp has praised Everton midfielder Jack Rodwell following the youngster's impressive first start for England.
The Everton youngster enjoyed an excellent full debut against Sweden at Wembley on Tuesday and the aforementioned former Liverpool midfielder suggests the 20-year-old Goodison Park star can use last night's match a springboard to further successes for club and country.
Rodwell was once touted as one of the hottest prospects in English football and was regularly linked with some of the Premier League's elite clubs including Manchester United, Arsenal and perhaps most unlikely Liverpool. He subsequently endured a difficult 18-month spell which was hampered by injury and loss of form, but the former England Under-21 international, who was recently pictured wearing Great Britain's Olympic kit ahead of 2012, has shown promising signs of a return to form.
Redknapp believes Rodwell has all the talent and attributes to thrive on the international satge but suggests he may also have to add a nasty streak to his game, because he thinks he can be "too nice sometimes".
The former Liverpool and England midfielder told the Daily Mail: "I watched a young Jack Rodwell and thought: 'Go on then, you've got everything.'
"He's had a disrupted couple of years with injuries and the expected big transfer hasn't happened.
"He might have thought he was lucky to be given this chance, but I loved seeing him bursting into the box and creating chances.
"I wonder if he is too nice sometimes. He can use this 57 minutes as a launchpad."
After Rodwell's eye-catching performance against Sweden, Fabio Capello was quick to praise his young players.
The Italian said: "It's important to beat Sweden after 43 years but it was more important to see Jones, Rodwell and Walker play against a team which is really organised and difficult to play against.
"The answer that I received from the performance is really important for me. And these three players played really well."