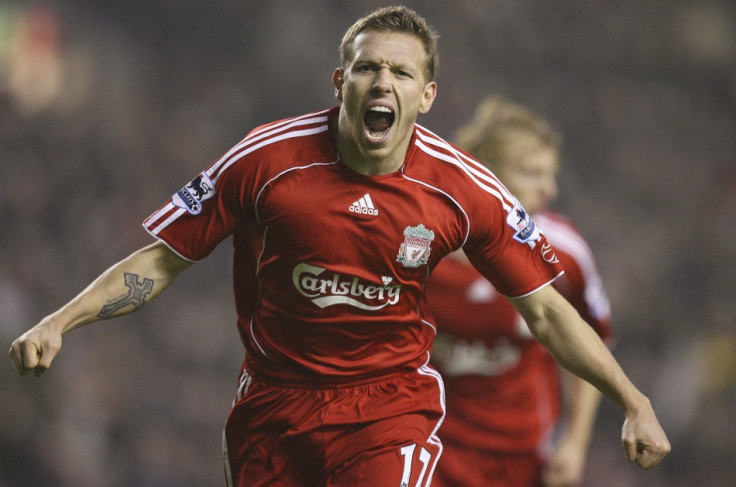 Mark Lawrenson is hoping that Kenny Dalglish has Craig Bellamy on the pitch for Liverpool on Sunday in the Carling Cup final, with the 32 year old currently on form for the Reds and raring to bring home a trophy to the club for the first time in six years.
Bellamy said this week that he wouldn't celebrate if he scored against Cardiff at the weekend, with the forward holding a close affinity to his old club, and the side that he supported as a boy.
But Bellamy looks to be Liverpool's best chance of scoring in the Cup match, and the Welshman will have to prepare for the high pressure game, with Reds' fans desperate to see success at the club once more.
According to Castrol Edge rankings, Bellamy is far more clinical in front of goal than Luis Suarez, with the former boasting a 26% conversion rate, while the latter has just 8%.
And Lawrenson believes that Bellamy is the best man to start for Liverpool on Sunday, with an in-form strikeforce being just what the club needs to have an advantage over their opposition.
I have seen quite a few of their home fixtures and ostensibly they are a counter-attacking team and, at Anfield, sides have worked that out," he told the BBC.
"To be more complete, they need to get more men forward at key times. Craig Bellamy will do that when he is in the team, even from wide areas.
"That's one of the reasons I would play Bellamy against Cardiff. Not only does he know them well because he played for them last season, but he also gives you blistering pace that will hurt the Welsh side, even if they try to pack the midfield and defend deep.
"But Bellamy is not certain to start and, in fact, one of the big positives for Dalglish is that, since the summer, there has been real competition for places in his side."
Lawrenson believes that Dalglish will be using his tactical genius to place Bellamy on the pitch appropriately, with the star key to Liverpool's attacking line up.
He added: "Bellamy has to play, but Dalglish has to decide where to utilise him - maybe on the left, but that is where Stewart Downing had one of his better games of the season last week against Brighton.