Dave Whelan has hit back at Liverpool, claiming that the club misinterpreted his comments regarding their pursuit of Wigan manager Roberto Martinez.
Martinez was officially approached by the Reds a few weeks ago, and though he flew to America to speak to the club about taking over their managerial post, the side ended up agreeing a deal with Swansea man Brendan Rogers instead.
Whelan claimed that Martinez had been offered the job by Liverpool, but decided against it because he felt that the role of the sporting director would be too difficult to work with.
Liverpool have since claimed that Whelan has given the media incorrect information, with Ian Ayre going so far as to call the chairman a 'comedian' and saying he has created a 'sideshow' over the managerial chase, but Whelan himself has insisted his words were merely taken out of context.
"I cannot help it if some people misinterpreted what I said, which was that Liverpool wanted our manager - which they did as they asked permission to speak with him, and talked to him on a number of occasions," he told ESPN.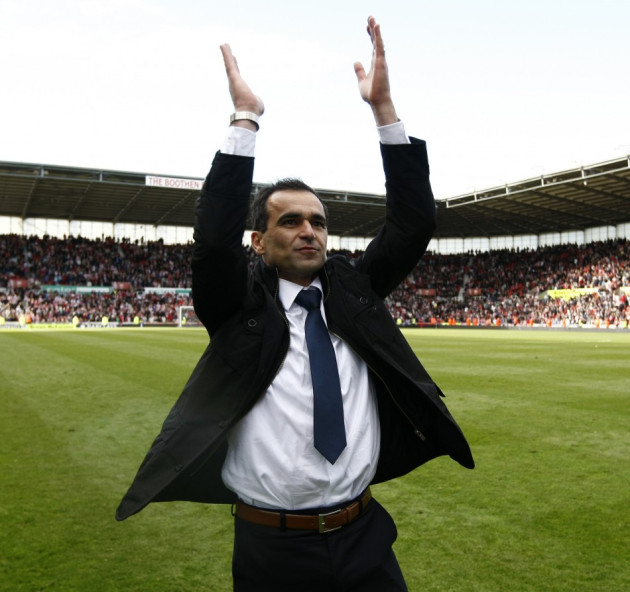 "My response [to Ayre's criticism] is a simple one - I wish Liverpool all the very best with their new manager.
"They have appointed a super lad for the job, a very good manager, and I am very happy for them.
"We've kept Roberto Martinez, so I wish them luck for next season."
Liverpool will be hoping for a vast improvement under Rogers after Kenny Dalglish took the side to an eighth-place finish in the league table. While Martinez was publicly approached, Ayre said after Rogers was given the job that he was the only one to be handed a concrete offer to make the move to Anfield.
With the side having chosen a manager who appeared to be an outside chance for the role - Rogers has never come close to getting a side into the Champions League and at first refused talks with the Reds for the managerial position - next season will no doubt be a big test for the man who took surprise success outfit Swansea to safety in their first Premier League season.