A Liverpool Fan's View: Balotelli Was Much-Improved but Rodgers Must Pine for Sturridge Return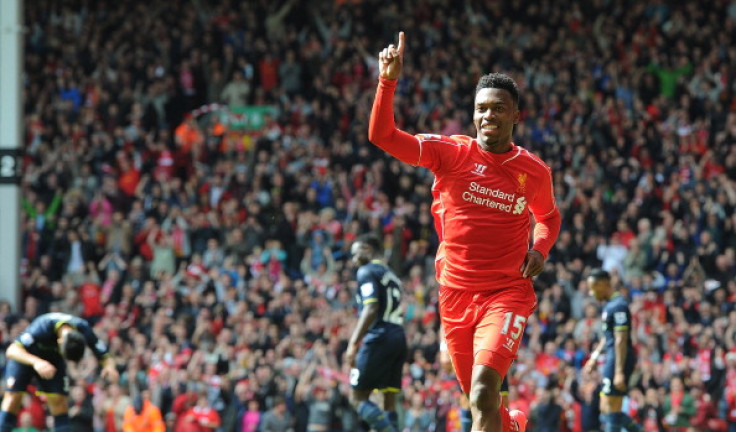 In what is becoming a familiar refrain, Liverpool paid for a sluggish opening in Saturday's bore draw with Hull City.
Last season's title tilt was fuelled by breakneck starts, the like of which overwhelmed Manchester City, Arsenal and Everton. So ferocious was the press, so deliberate the run, so imaginative the interplay that opponents were invariably beaten inside twenty minutes. Not this year.
Instead the Reds take an eternity to discover any sort of rhythm, aimless balls forcing the issue as cohesion becomes all-pervasive.
This weekend was no different. Steve Bruce's side came for a point and were not made to sweat until the frenzied finale.
In a public display of faith Brendan Rodgers again charged Mario Balotelli with leading the line. To his credit the Italian was much improved, working tirelessly despite firing another blank. His evasive movement enabled him to latch onto Raheem Sterling's clever through ball on 13 minutes, forcing a smart save from Eldin Jakupovic.
A Dejan Lovren header aside, that was as good as it got for the Merseysiders in a laboured first 45.
Fresh from a hard-fought draw at The Emirates Hull showed little adventure themselves, apart from a tame strike from Jake Livermore which was palmed over by Simon Mignolet.
The second half followed suit with no goalmouth action to speak of in a flat and uninspiring spectacle. For all their possession – an overwhelming 66% – Liverpool looked short on ideas, some uncharacteristic miscontrol from Sterling twice seeing half chances spurned.
Equally perplexing were the array of corners that amounted to nothing but straightforward clearances. No side scored more goals from set pieces than Liverpool last season (16), but we've yet to convert from a corner in this a fabled sequel.
Sensing The Kop's frustration Brendan Rodgers acted swiftly, introducing both Rickie Lambert and Philip Coutinho on the hour mark. The former had an immediate impact, pinning defenders and bringing teammates into the game. Likewise, Coutinho buzzed around and injected some much-needed flair.
Lack of invention and goal threat
Steven Gerrard went close on two occasions before Lovren miscued a sweeping effort with the goal gaping. Despite the rise in tempo and amp in volume the Reds continually failed to test City's third choice keeper who would surely have anticipated a far busier afternoon. His hands were at least stung in stoppage time when Coutinho rode two challenges before firing a stinging shot towards the roof of the net. Unflustered, Jakupovic palmed over.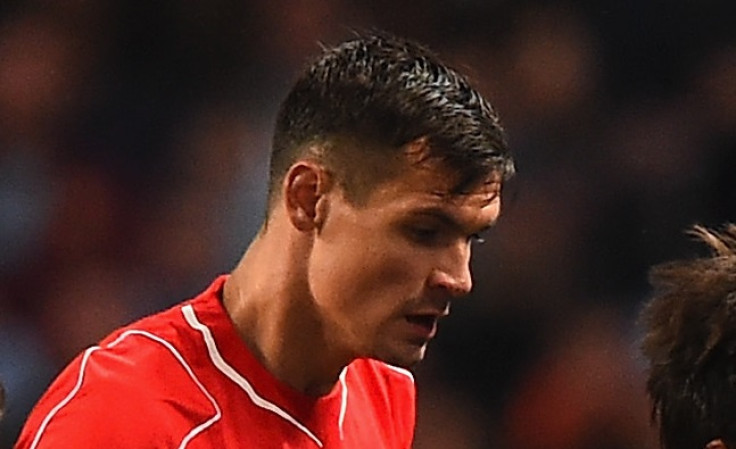 Given the headlines this week it seemed apropos yet inevitable that Balotelli would receive then squander the final and best opening in the fifth minute of injury time. The waltzing Coutinho evaded two despairing lunges before crossing for the big man, who totally lost the ball and with it three points.
A wave of frustration swept Anfield as yet another home win went begging. Though Rodgers praised the character of his side, he must inwardly fret at the lack of invention and goal threat. The absence of Daniel Sturridge has clearly had a profound effect on Liverpool's attack. This squad is not only missing the England forward's goals but his intelligent movement, his trickery, his pace.
One can only hope his reintroduction will light the touch paper and kick start what is beginning to feel like an underwhelming campaign.
On the plus side Liverpool remain just two points shy of fourth, as rivals labour. Spurs were shocked by a Newcastle comeback, while United and Chelsea ultimately cancelled each other out. Reigning champions City meanwhile were humbled at Upton Park, just as Liverpool were last month.
In an unlikely twist it is their conquerors, along with Southampton, who currently threaten to break the Premier League monopoly. Saints' 1-0 victory over Stoke has further belied predictions of their certain demise, while the Hammers' reinvention is as refreshing as it is unexpected.
That said, Liverpool will hope to have leapfrogged both sides come the New Year. To do so they must end this obvious profligacy, a weakness punishable by better opponents. On that note, Chelsea are the next (league) visitors to Anfield.
Aaron Cutler writes for the hugely popular Liverpool fan site This is Anfield, and is also a feature writer for Country Music People Magazine.
You can follow him on Twitter @aaron_cutler, and find out more about This is Anfield via either their website or Twitter feed.
© Copyright IBTimes 2023. All rights reserved.