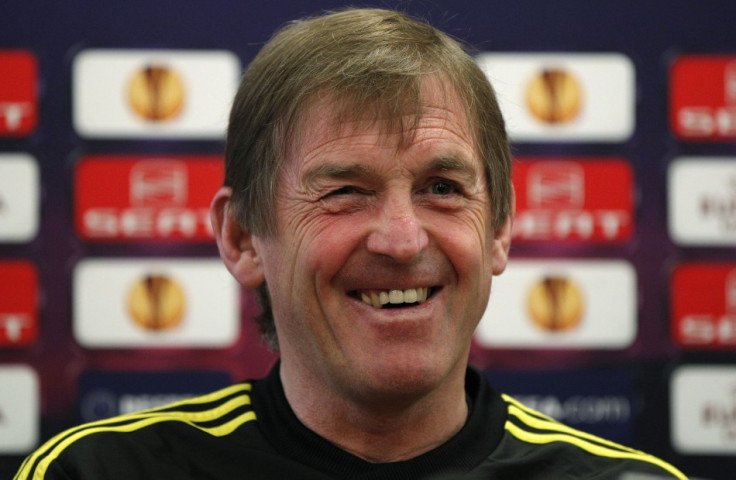 Five members of a violent Liverpool gang have been arrested for gun crimes and leaving a grenade on Liverpool FC manager Kenny Dalgish's garden wall.
The crime collective were led by Kirk Bradley and Anthony Downes, both 26, who have received life imprisonment at Woolwich Crown Court
The duo were set to stand trial in July but fled from the police van they were being held captive in; Downes was arrested in the Netherlands on Friday and Bradley is still on the run.
He will be extradited to the UK in due course to serve his sentence.
Gary Wilson, 27, was sentenced to a minimum of 16 years, Joseph Farrell, 23, of Brandearth Hey will serve a minimum of 12 years and Craig Riley, 25, of Boode Croft, was sentenced to a minimum of 16 years.
The gang carried out shootings and grenade attacks on behalf of other members of the Liverpudlian underworld.
The grenade found outside the home of Liverpool manager Kenny Dalglish was left there by accident after a gang member dropped it before being chased by police.
It is thought that the grenade was meant for Dalglish's neighbour, wealthy business man, John Ball.
Ball hired security guards after being shot at twice by the gang at his home in March and June of 2009.
Downes was serving a seven year jail sentence for a series of attacks on cash points but was the "chief executive controlling and organising events from his prison cell," said the judge Mr Justice Henriques.
He also called Bradley a "very dangerous man" after hearing of his criminal exploits in his absence.
"There is a serious risk to members of the public of serious harm being occasioned by him of further specified offences," PA reported.
He added: "Any right-thinking member of the public would feel abhorrence and outrage at this merciless campaign which Bradley oversaw and co-managed."
The gang were responsible for being a major part of the web of criminal activity in Liverpool which included kidnapping a man, shooting him and leaving him abandoned in a wood.
Another man was shot in a pub, they fired seven bullets at somebody's home and a multitude of grenade attacks.
In one incidence, a sleeping family, including two children, awoke to find the entire downstairs of the home demolished after a grenade "blew the place to bits".
"It was remarkable no one was injured," said Mr Justice Henriques.