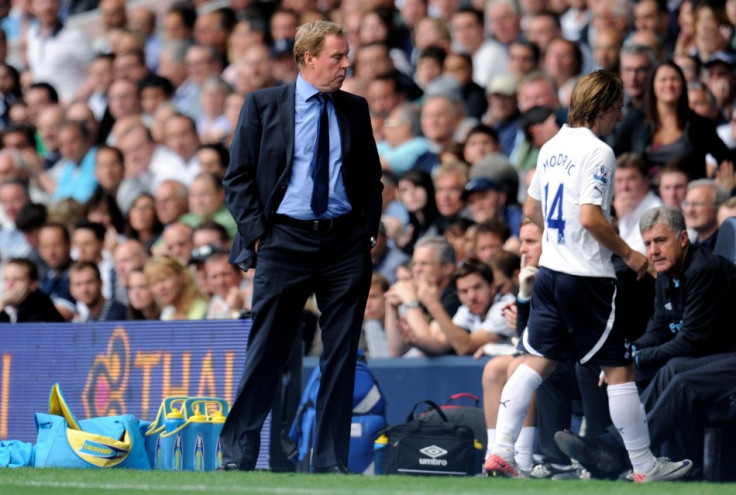 Graeme Souness has backed Tottenham Hotspur to mount a credible Premier League title challenge this season.
The former Liverpool captain, who won three European Cups during his trophy laden Anfield career, believes Harry Redknapp's vibrant Tottenham squad has not "got a weakness" in their armoury and unlike previous Spurs' sides this one is "different".
Souness, who started his career as a precocious youngster at Tottenham before establishing himself as one of the finest midfielders in Liverpool's rich history, suggests the current Spurs setup, assembled brilliantly by Redknapp, have a greater resolve then some of their predecessors. The infamously tough Scot intimates Tottenham of yesteryear were too easily "brushed aside".
Tottenham have won ten of their last 11 league games to be within touching distance of Premier League leaders Manchester City, and Souness fully expects Redknapp's talented squad, led by the likes of Luka Modric, Gareth Bale and Scott Parker, to sustain their challenge.
"I think Tottenham are the real deal." The former Liverpool captain told TalkSport.
"The real deal is capable of winning the Premier League. If you were saying the Premier League is going to end in ten games time you would be saying, 'can you write Tottenham out of it?' No.
"Whether they can sustain it throughout let's see but, when you see Tottenham play, no-one would want to play them at White Hart Lane any time soon, not with the way they are playing.
"This is the best Tottenham team I've ever seen.
"I started at Tottenham as a young boy at 15. Tottenham were a big football club in those days, in the 60s, early 70s, but they were always, even then, a little bit milky.
"They could be brushed aside when the going got really tough.
"They would do well in cups occasionally but, and I don't want to be unkind to any player that played in that period, when push came to shove they couldn't sustain the challenge in the league.
"This team are different to any other Tottenham team I have seen. They haven't got a weakness."