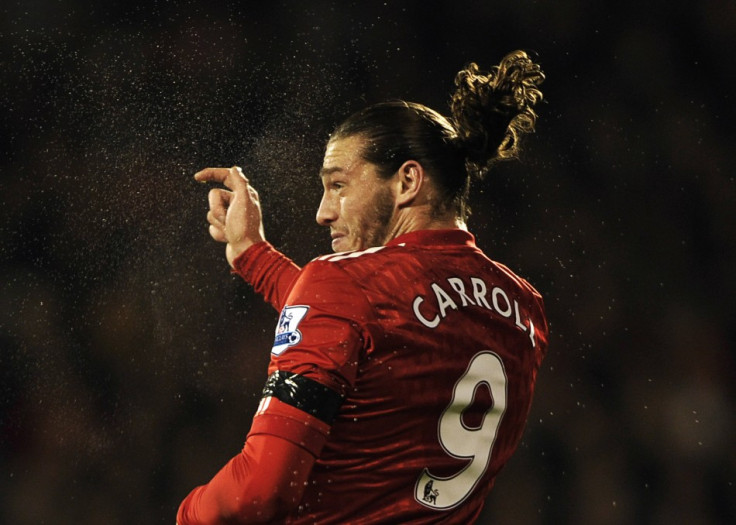 Liverpool legend Jan Molby believes Andy Carroll has struggled to fit in to Kenny Dalglish's system this season.
Since arriving at Liverpool in January, the towering England international has been in and out of the side on a perpetual basis and the aforementioned Dane believes the 22-year-old would not have expected to have been used so sparingly this season.
Molby intimates Carroll would evidently thrive if the current Liverpool side was built around the former Newcastle United star, yet as it is the striker must now get his down and endeavour to force his way into Kenny Dalglish's first choice 11.
The former Denmark midfielder believes Carroll can still play an important part for Liverpool this season particularly over the next few weeks during the busy Christmas period.
"ANDY CARROLL has had a frustrating time but I'm sure he will have a part to play over the coming weeks." The Anfield hero told the Liverpool Echo .
"Ideally he needs a run of games and for Kenny Dalglish to say 'you're in for the next six, show us what you can do'.
"But the manager isn't in a position to offer that. We're (Liverpool) playing catch-up in terms of the top four and he can't make that kind of promise."
Although Molby admits Liverpool's record signing has struggled at Anfield, he believes the striker must try harder to make himself a first team regular.
"Carroll has to find a way of getting in the team and fitting into the way Liverpool play. We've been asking him to fit into our way of playing when I think ideally Carroll would want it the other way. However, I don't think Kenny will compromise on that." The Liverpool Hero said.
"Carroll can't play the way for us that he played for Newcastle, on the shoulder of the last defender at the near post waiting for crosses. That's not how we (Liverpool) play - we need more from him.
"It's a tricky one because one game isn't a chance for a player.
The Liverpool icon concluded: "It's tough but unfortunately that's the way it is for Carroll. The fact is our attacking football has flowed better without him and he needs to adapt."