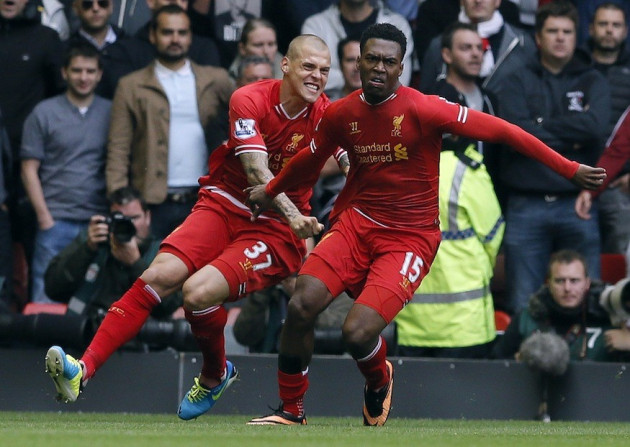 Ian Rush believes that Daniel Sturridge's success at Liverpool has been the result of Brendan Rodgers putting his faith in the England international this year.
Sturridge had disappointing spells at Manchester City and Chelsea before being sold to the Reds in the January transfer window. He was desperately needed at Merseyside to help take away the pressure from Luis Suarez to produce the majority of goals for the side and the 24 year old has certainly fulfilled that duty.
So far this season Sturridge has scored nine goals in 10 appearances and with Suarez's return from suspension the pair are looking to be a formidable striking force. And Rush, who himself was one of the greatest strikers Liverpool has ever seen, believes that Rodgers has been the key to bringing out the best in a man who was often left on the sidelines at Chelsea.
"Daniel has come to Liverpool and Brendan Rodgers have given him so much confidence," he told the Liverpool Echo. "He always had potential. We always knew that he was a good player, otherwise you don't play for Man City and Chelsea.
"Every time he plays he looks like he is going to score. And he excites people when he's on the pitch.
"Daniel has got to be looking for between 20 and 30 goals this season. And I think him playing regularly for England is also going to help him for Liverpool."
Sturridge moved through the youth set-up at City into the senior line-up in 2006 and joined Chelsea in 2009 after making just over 20 appearances for a side undergoing massive changes with incoming Abu Dhabi owners.
And despite impressing on loan at Bolton in 2011 he was often out of favour with the conveyer belt of managers at Stamford Bridge. Big-money purchases of strikers such as Fernando Torres further limited his chances but he looks to have found his place at Liverpool and could turn out to be the one that got away for a Blues side currently struggling to get any of their strikers firing.