Jamie Redknapp believes that Jamie Carragher will now be considering his next move, with the Liverpool defender no longer considered to be a sure starter for the Merseyside club as they continue to look to the long term future.
Today Brendan Rodgers admitted that bettering eighth position on the table is the best the Reds can aim for this season, as the side continue to build around a new philosophy and right the wrongs of past managers and owners.
Carragher is now 34 years of age, and though he's featured for Liverpool 13 times so far this season, seven of those mentions were in the Europa League, and Redknapp insists he will be considering whether he wants to end his career at the club or make a move elsewhere.
"Jamie Carragher must be getting to the stage where he is considering his next move," he said in the Daily Mail.
"He's not a regular for Liverpool and he is struggling to get a game beyond the Europa League, but he came into the side at Chelsea and was excellent.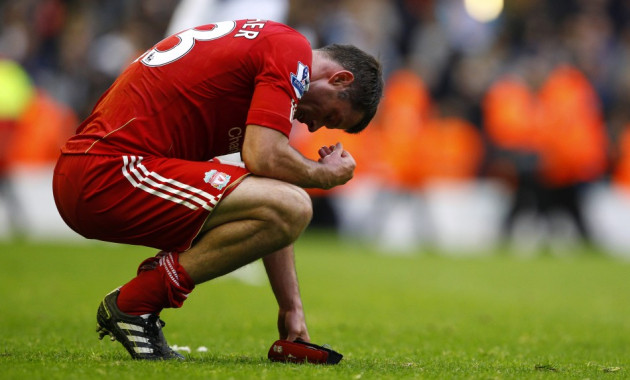 "He is still a warrior defender. I hope he doesn't pack up soon."
Liverpool are currently 13th on the table, but the side are just eight points off the top four, which isn't an impossible gap to close at this point in the season.
With upcoming fixtures against Wigan and Swansea, the Reds will be aiming to take maximum points from both games, and this could well catapult them back into contention for a mid to top four spot, if results go their way.
Rodgers gave Liverpool fans hope of a vast improvement in January, insisting that a striker is still high on the club's agenda as they get ready for the transfer window.
But there is still nearly two months to go before that can happen, and the side need to go beyond drawing matches and clock up some wins to get back into the top half of the table.