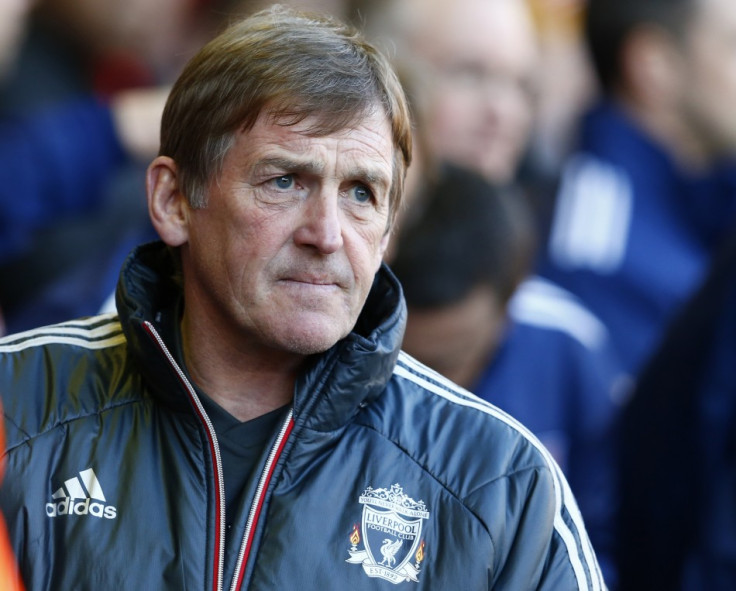 Liverpool boss Kenny Dalglish is not only facing the ire of club fans enduring the team's worst form since the 1953/54 season when they were relegated, he could also be charged by the FA for his recent poor conduct with referees and match officials, according to a Guardian report.
The 61 year old Scot recently asked referees to explain "inexcusable" decisions that have cost the Reds very dearly in the last three games. Dalglish also went so far as to hint that Liverpool were actually being "conspired" against by the match officials.
The former Reds' legend's comments came after a weekend of controversial referee decisions that saw Manchester United and Chelsea being favoured over QPR and Wigan respectively. Dalglish was very angry when Dutch striker Dirk Kuyt was not awarded a penalty by referee Michael Oliver (who, according to Dalglish, told Kuyt he was very unluckly) during Liverpool's 1-1 draw against Aston Villa. Also, the Scot was upset over Luis Suarez being booked for diving, when in reality (according to Dalglish), the Uruguayan star had been trodden on.
"To not get a penalty because an opponent is unlucky, surely that's not my concern, but the concern of the Referees' Association because they have got to look at something like that. I am stating a fact. If they have something like that, a decision that isn't given that is so blatantly wrong - as we have felt in our last three games - then surely it is their problem, not mine," The Guardian quoted Dalglish as saying.
"The last three games there are blatant decisions that have gone against us that are, frankly, inexcusable, and I'd say unexplainable as well. I won't raise it with the Referees' Association, I've raised it now, and it's up to them. I think it really should be their concern. I've raised it, and it's up to them now to look at it," he added.
Dalglish also blamed the referees for Liverpool's loss to Newcastle as the Reds' were disallowed a goal scored by Suarez (for handball) and denied a penalty after the ball struck Danny Simpson's shoulder in the penalty box.
"The unfortunate thing for this football club in the last three games is that when there are decisions that are wrong - and there will always be decisions that are wrong - then there is never an explanation of why," he further added.
However, Dalglish added by saying he still does not think that anybody is conspiring against Liverpool but he claims that it would be a lot easier if things would be more transparent.
"It would be helpful and more transparent if they told us, if they explained the decisions to us, or even just held their hands up and say, 'sorry I got that wrong', and we can see they have integrity. But they never say anything. We don't get everything right, do we? So it is understandable they don't either. But a wee bit of respect towards us would help the situation immensely. Otherwise, people might think there is a conspiracy," he added.
Liverpool, who are still in the FA Cup, will be looking to pick up some points in their next Premier League tie against Blackburn Rovers.
Must Read: Arsenal Defender Praises Season's Comeback, Promises Title Charge Next Season
Must Read: Former Gunner Blasts Arsenal Fans on Twitter
Must Read: Balotelli May Receive Nine Game Ban - Report