Liverpool's star defensive midfielder Lucas Leiva has insisted that despite a changeover in managers, he is still a big part of the side's strategy for next season, as new gaffer Brendan Rodgers makes plans for the squad.
Rodgers is aiming to bring his signature attacking style of play to the Reds, with the players hoping to show that they're worthy of a starting place come August 18 when they take on West Brom in the season opener.
And as Liverpool make their moves in the transfer window, Lucas is confident that he is going to play a big part in the side's push for a top four finish after recovering from a season-ending injury.
"On my first day back in Liverpool, [Rodgers] spoke with me and said I was in his plans," he told the Liverpool Echo.
"Those words helped me to relax a little bit more because he was a new manager coming in and everyone wants to impress. I was coming back from an injury and knew I wouldn't be at the same level as the other players.
"It gave me the confidence to progress slowly and I am really happy to have his support from the beginning.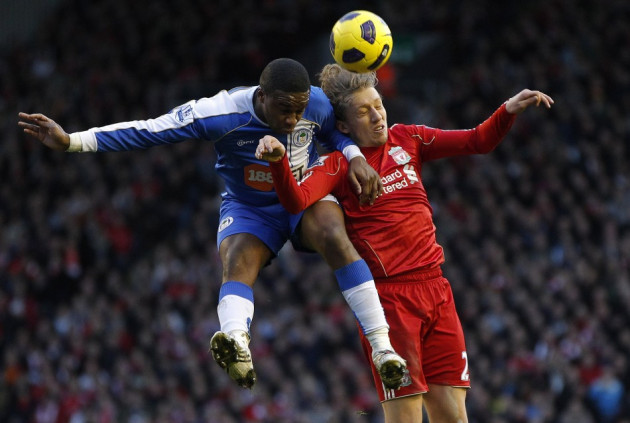 "When a manager says great things about you, it always gives you extra confidence and motivation - but I was already motivated enough. I am at a big club and very happy to play for this club. It's just a question of time and being patient. He has been very important from the first day."
For Lucas, the pain of last season's disappointments for Liverpool were particularly tough, with the Brazilian having to watch from the sidelines after injuring his ACL.
But as he returns to training, the 25 year old says that being back in a routine has filled him with hope that he can be better than ever before as Liverpool prepare for the season ahread.
"I am very happy to be back and be able to play football again," he explained. "I am enjoying every single minute of the [training] sessions and the games too.
"To be honest, I've always respected - and tried to give everything for - my career in my sessions in terms of work. But of course, an injury like I had just makes you stronger and maybe makes you change the way you think about a few things.
"As I said, it was a long rehab, but I think it will be worth it in my career. I am really happy to be back."