Brendan Rodgers says that Luis Suarez has been a "pleasure to work with" at Liverpool, despite the criticism the striker receives from fans and press alike.
Suarez has had to deal with a lot of controversy since making the move to the Reds 18 months ago, including being caught up in the Premier League's first ever racial abuse charge.
But Rodgers insists that Suarez is a breeze to train at Liverpool, despite some of his on-field issues suggesting otherwise, and the manager has given an insight into what makes the Uruguayan tick.
"I have no complaints, I read from the outside all these reports about Luis Suarez but he has been an absolute pleasure to work with from the first day I came in here," he told the Echo.
"He is a good guy who works very hard every day and gets his rewards on the field... he has been excellent for me.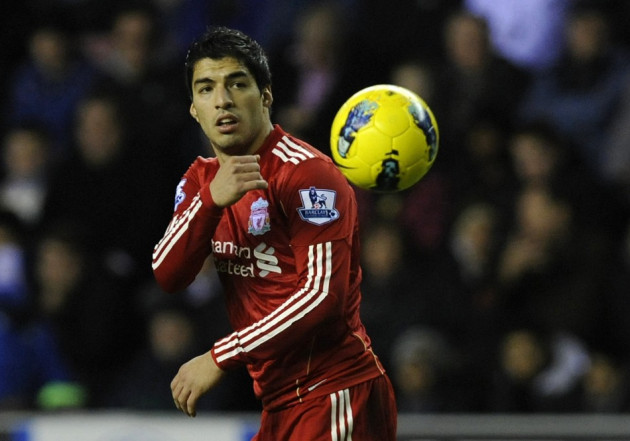 "He is an emotional guy, he runs on emotion, as some players do and I don't think he gets frustrated, he has obviously got players on his wavelength, but sometimes it just doesn't come off and he will get angry with himself."
Suarez currently leads the scoring for Liverpool, with three goals so far this season, and no player has had more shots in the Premier League this season.
But his performances in front of goal haven't been enough to secure a win as yet, with Liverpool's draw with Sunderland particularly frustrating as Brendan Rodgers aims to take his first three points as Reds manager.
The striker will be preparing now for a massive match-up with Manchester United, which will no doubt be partiuclarly heated, as he meets Patrice Evra once more.
Last time the two clubs met, United had the upper hand over their rivals, but with the match at Anfield this time around Liverpool will be hoping to make their home a fortress once more.