Christian Eriksen says he is flattered by the interest shown by several clubs in advance of the January transfer window, with the Manchester United and Liverpool target now fielding interest from Inter Milan as well.
Eriksen has starred for Ajax since moving from the youth side into the senior line-up in 2008. His versatility in midfield and in front of goal has attracted interest from numerous sides, and meant that he has stalled on signing a new deal with his current club.
United have long been interested in Eriksen, with Sir Alex Ferguson admitting in February when his side faced Ajax in the Europa League that he admired the player and knew every club would be watching his performances.
Liverpool, meanwhile, are looking to bolster their attacking line-up, and have said that they will probably spend in January. Eriksen, who has scored four times in 16 appearances so far, would fit well into Brendan Rodgers' youth policy as he looks to create a side to challenge for the top four in the long term.
Now Inter Milan are also believed to be interested, though Eriksen is undecided as to where his future lies.
"I know that there are many important clubs interested in me but I never heard anything about Inter," he told Calciomercatonews.com.
"It's a nice surprise. I never said I would only play in La Liga. I like England and Italy too."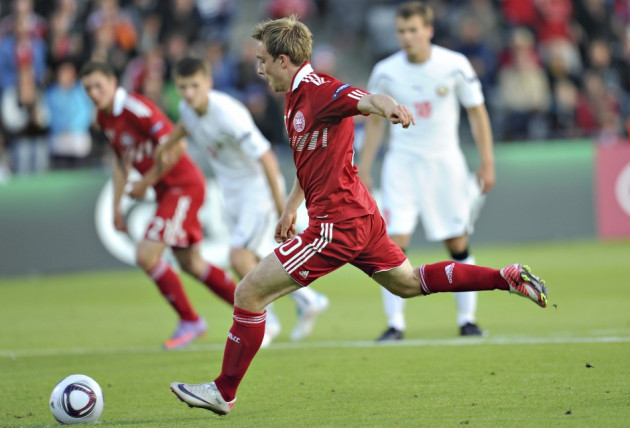 Eriksen admitted last week that he was ready for something new, though Ajax are hoping he will sign a new deal to stay at the club beyond his current contract, which ends in 2013.
"I am under contract and happy at Ajax," he explained. "I appreciate the fact that they want to extend my deal, but I also feel that at some point I will want to try something new.
"My agent is in contact with the club and I have not accepted or declined anything yet."
While United seem to have recovered from their midfield crisis with the return of 38-year-old Paul Scholes, the classy midfielder's age makes him a short-term solution, and the side need to plan for the future.
However, Ferguson is known for his reluctance to deal in the January transfer window, and after Liverpool boss Rodgers emphatically said that his side would, they could be in prime position to acquire Eriksen for the right price.
Erikson won't come cheap, though; the star is likely to command a fee of around €30 million.