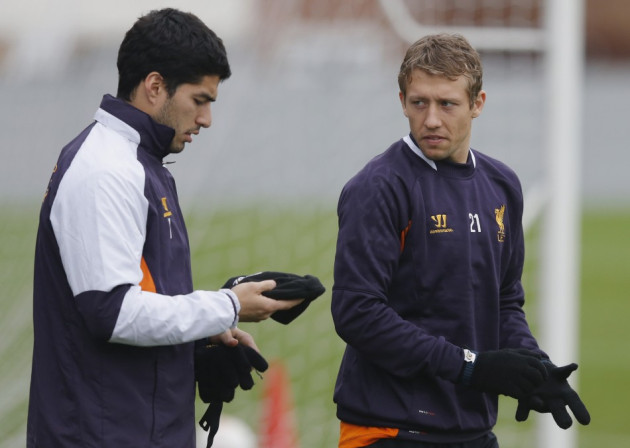 Mark Lawrenson has argued that despite Jordan Henderson displaying positive form for Liverpool recently the midfielder should be replaced by Lucas Leiva as the Brazilian gets back to Merseyside after being recalled to the national team for the first time in two years.
After another international break Liverpool return against Newcastle in the first Premier League fixture of the weekend. They will be looking to keep up their impressive form which has placed them second in the table and with three players returning from injury Brendan Rodgers has lauded this squad as his strongest yet.
Lucas has been an important part of the Reds' line-up this season, though after receiving five yellow cards he was suspended for the last match against Crystal Palace.
Jordan Henderson put in a good effort in his place but Lawrenson believes that the midfield position still belongs to the 26 year old.
"Lucas forms a better partnership with Steven Gerrard in central midfield than Jordan Henderson," he told the Liverpool Daily Post. "Henderson may have a great engine, but I believe Lucas is a better player and is more acute in that position, even if his rash of early-season bookings suggests he hasn't quite got up to speed this season.
"And in any case, Liverpool are in second with Lucas having figured in all bar one game.
"I have to say I am a fan of the three centre-back approach for Liverpool. Once you get it working, it's a really good system and everybody in front of the defensive trio has licence to push forward."
Lucas's return to action will no doubt be a boost to an already motivated Liverpool side. With their new signings having quickcly adjusted to life at Anfield, hopes of qualifying for Champions League football and mounting a challenge for trophies are as strong as ever.
And Lucas, who has often been the club's go-to-man in the midfield and defensive areas, will likely be given the nod upon his return.