Mark Lawrenson has argued that Brendan Rodgers has been proven right in his comments that the likes of Joe Cole, Stewart Downing and Jordan Henderson might leave Liverpool in January, with the three stars pushing to show the manager he's wrong to let them go.
Rodgers has often commented that the trio's future with the Reds is far from certain, with Downing and Henderson left over from some poor purchasing in the Kenny Dalglish and Damien Comolli era, and Joe Cole failing to impress at first when he returned from a loan spell at Lille.
But recently they have begun to improve, and as the Liverpool squad continues to gel, Lawrenson says that Rodgers may have motivated the trio to show him why they shouldn't leave.
"Maybe the future is to tell the players they have no future," he said in the Liverpool Daily Post. "Rodgers may have been clever by giving Stewart Downing, Joe Cole and Jordan Henderson a shout to say they might get sold and to see how they might react. They have reacted very well.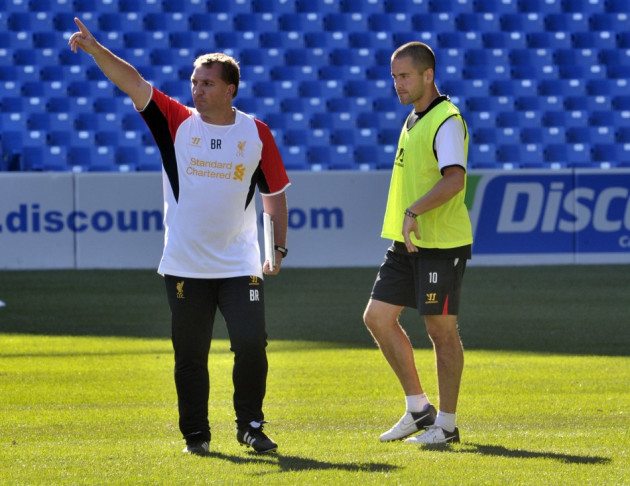 "If Rodgers has done that on purpose, then well done. If he hasn't done it on purpose, then he's got lucky. And you know what they say about a lucky general."
Cole in particular put in a top-class performance for Liverpool against West Ham at the weekend, staking his place on a starting spot with a goal in the 3-2 victory.
Rodgers is still cagey over whether the England international will remain at the club beyond January, but Lawrenson believes he is showing the fight necessary to be counted alongside the starting squad once more.
"No-one has ever doubted Joe Cole's ability," he explained. "But he's rarely been fit at Liverpool, and the question has always been whether he could settle in the north.
"This is the first time in his career he has not been a first choice to even be on the bench, and he's had to fight for his place. He may have found that difficult at first, but he is showing some resilience now and fair play to him."