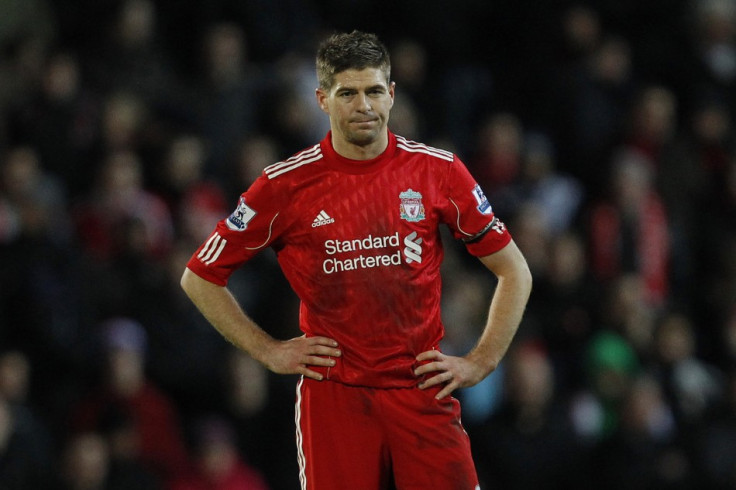 Liverpool captain Steven Gerrard feels the FA Cup finals against Chelsea on Saturday could make or break Liverpool's campaign this season, which has been by and large disappointing. The sole bright spot, so far, was the Carling Cup triumph, which at least guaranteed the Reds European football next season.
Kenny Dalglish's side will be hoping to overturn that wretched run of form when they face Chelsea, in a cup and league double-header on 5 May and 8 May and finish this season with some dignity and respect and get their hands on a second piece of silverware. Club owners Tom Werner and John W Henry will be in attendance at Wembley for the Cup final and will certainly be looking for a second trophy of the season to justify their spending.
Gerard, 31, a strong contender to be named England captain for the summer's 2012 European Championships in Ukraine and Poland, is not worried so much about the league - and the fact his club could finish as low as eighth - for the rest of this season, as he is about the FA Cup.
"We will assess the season after the weekend. If we can look back and say we have won two cups, then we will be happy. But we need to address the problem of our league position. We are all aware we have underachieved in the league and the squad of players is certainly better than where we are," the Telegraph reported Gerrard as saying.
"This club is all about winning trophies, big trophies, and the FA Cup comes under that," ESPN quoted him as saying.
"People will judge us after Saturday. People will say 'you haven't done well in the league' but we can say 'yes, but we have won two cups'. I think that's a fair argument," the Sun quoted Gerrard as saying.
Gerrard has seen the Reds win the FA Cup twice in his long Liverpool career (2001 and 2006) and will have enormous responsibility on his shoulders going in to this game, against a Chelsea side that defeated Barcelona.