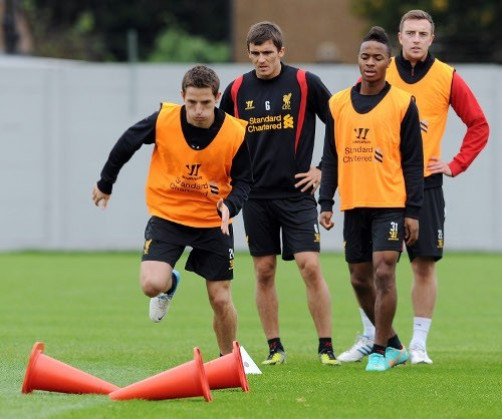 Liverpool midfielder Joe Allen has said he wants to model his game on Barcelona legends Xavi Hernandez and Andres Iniesta.
The 22-year-old moved to Anfield from Swansea City for £15m in the summer and has received plaudits from Reds boss Brendan Rodgers, the club's supporters and pundits, after an impressive start to life on Merseyside. The Wales international feels he should keep his ambitions high to feel motivated, as he attempts to match the achievements of the Spanish maestros.
"I know I've got to work hard on all aspects of my game, particularly my goalscoring record, to reach the top level. But I have a lot of time to improve. I'm ambitious and, as long as I keep working and developing, why shouldn't I aim to be as good as someone like Xavi?" Allen said in the Daily Mirror.
"I know I'm miles off at the moment, but there's no reason why we can't produce that level of player in Britain. Xavi and Iniesta are the players I watch and try to learn from, so it's natural that I should try to be as good as them," the midfielder stressed.
Allen and Rodgers return to the Liberty Stadium for the first time since their summer moves to Anfield, as Swansea host Liverpool in a promising Premier League fixture. And the youngster is confident he can live up to the expectations.
"People will have more opinions about me now I'm playing for a club like Liverpool and that is something I will get better at dealing with. I knew the £15m price tag would be a challenge in itself, but I was ready for that and to prove my worth. Confidence plays a huge part in football. You can't be ­successful ­without it," the Welshman added.
Rodgers: Allen Will be a Revelation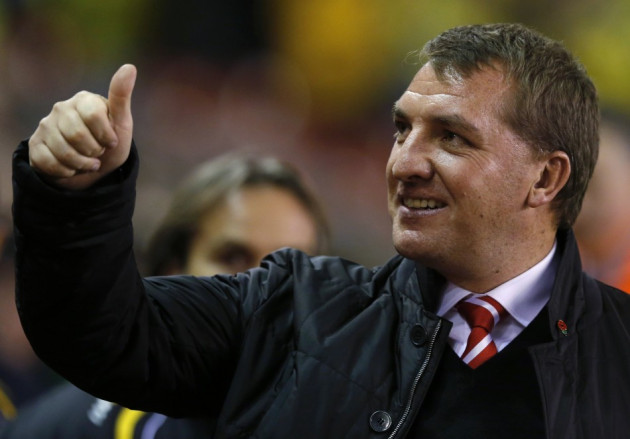 Meanwhile, Rodgers claims Allen will be a revelation at Liverpool. The midfielder had a magnificent start to his Anfield career but has seen his form drop in recent weeks. However, the manager has backed his player to find his touch soon.
"I think he's stepped up. Joe has come in and the biggest credit you can give him is the supporters have really taken to him. In the last couple of games he's not been at the level he would want to be but there are all sorts of reasons: he's been playing a lot and he's just become a father so he's had many sleepless nights. But he will be a revelation for the club. He's been terrific and I am sure that will continue over the next number of years," ESPN quoted Rodgers as saying.