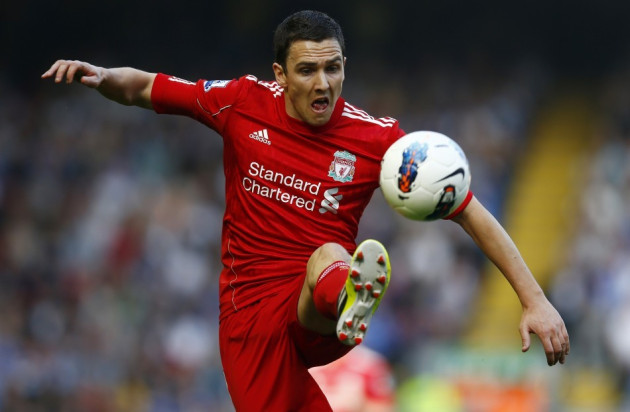 Liverpool boss Brendan Rodgers has expressed doubts over whether Stewart Downing and Jose Enrique are committed to performing for the Anfield club.
Downing has failed to score a goal or contribute an assist in the league following his £20m arrival from Aston Villa last summer. The 28-year-old is now behind youngster Raheem Sterling, Fabio Borini and Oussama Assaidi in the pecking order at the Merseyside outfit.
"Stewart is a good guy and a good lad who came here for an awful lot of money. It hasn't quite worked out for him as he would want it. The big challenge for him now is that commitment to the cause to fight, because he has the qualities," the Guardian quoted Rodgers as saying.
"He has a wonderful left foot but what is important is that it is more than talent. Talent alone is not enough. You have to work hard, you have to fight for the shirt. We have seen that in a number of the young players and if you don't do that then longer-term you won't be here. It is as simple as that," the Northern Irishman stated.
Meanwhile, wing-back Jose Enrique, who also signed for Liverpool last summer in a £6m move from Newcastle United, has suffered a loss of form in recent months. This has forced Rodgers to deploy England international Glen Johnson out of position on a regular basis, instead of playing the Spaniard.
"I don't waste my time waiting until January to tell both players [Downing and Enrique] what I know now. So they know in relation to the demands of what we want and certainly what it is going to take for us to succeed and for them to fit into the dynamics of the group," Goal.com quoted Rodgers as saying.
"We are coaches, not magicians. We will give them everything to help them to be better, but if they don't want to show that self-motivation, and if you haven't got that desire and hunger to succeed, then it can be very difficult for you," the 39-year-old added.