Luis Suarez has dismissed rumours linking him with a move to Manchester City in January by committing his future to Liverpool. The Uruguayan striker signed a new five-year deal with the club in August which will keep him at the club till 2017 and suggested he was living his dream at Anfield.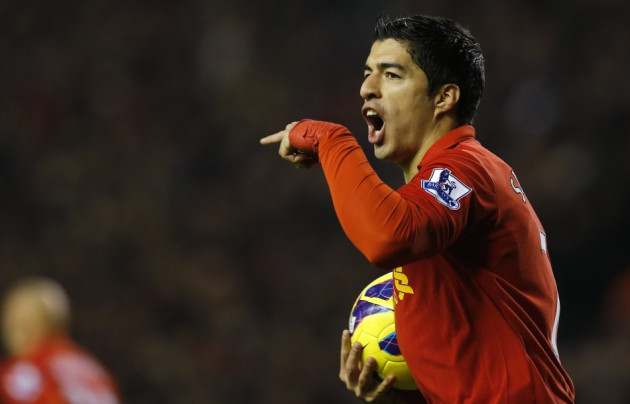 "I have a very long contract here and it's a dream come true to be playing at a club like Liverpool because, as I've said, as a boy I dreamt of playing for a team like this. Now I'm here, it's all about enjoying myself and trying to be here for as many years as I can, because I'm at a club where I'm very happy, my family is happy, I've got fantastic teammates and a manager from whom I'm learning so much," Suarez explained to the club's official website.
The former Ajax striker claims the squad is united and behind their manager, who has been very supportive to the entire team and Suarez believes it is now the player's duty to repay his trust and confidence out on the pitch.
"As a player, it's vital to have the backing of your manager and so I think that the confidence Brendan is showing in myself and the team as a whole is very important and it's down to us to repay that trust out there on the pitch. The other important thing is that the squad is very united. In spite of not getting the results we would have liked, we have a great spirit of togetherness and let's hope we can continue to pick up points," the Uruguayan said.
The 25-year-old went on to praise Liverpool fans for their never-ending support despite the striker receiving endless criticism from rival fans and suggested opposing fans need to back their respective team rather than concentrating more on him.
"I think our fans are the perfect example and always show how to help the team by wanting to get behind the side. It doesn't matter who the opposition are, the only thing they want is for their team to win by giving a lift to the players with their support. That's what the other clubs' fans need to do - get behind their own side and not just think about Suarez, because all that does is motivate me even more to do well," Suarez added.