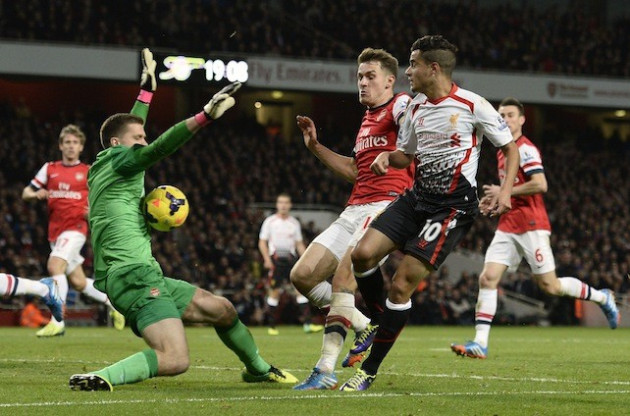 Kolo Toure has claimed that Philippe Coutinho could be the difference between Liverpool challenging for the title this season as the attacking midfielder continues to make his return from injury.
Coutinho made his first appearance since September in the second half against Arsenal after recovering from a shoulder injury. The Reds lost 2-0 but his impact was a positive one amid Liverpool's notable improvement in the second 45 minutes.
And Toure has lauded Coutinho's efforts for Liverpool claiming that the Brazilian is the team's best player and could prove to be integral to their push for a top four finish and possibly the title.
"I call [Coutinho] my player, my best player, because I think he is amazing. He makes the difference," Toure told The Mirror. "This season he has been injured and when he will come back, I think he's going to be amazing this season, definitely. In training, he is one of the hardest to mark, definitely. I call him my best player.
"Suarez is amazing, too. When you have a player like that [Coutinho], you know that you have this magic and people haven't seen that yet and they will because he is young, definitely. In Suarez and Daniel Sturridge we have two of the best strikers in the world. They are amazing. I think when Coutinho came on in the second half it showed there's not much difference between us and Arsenal.
"The season is long. We all want to be champion. This is only November. They will have a hard time as well. The season is not done yet, definitely."
Coutinho came off injured during Liverpool's draw with Swansea on 16 September and the 21-year-old's absence was immediately felt.
Arsenal inflicted upon Brendan Rodgers' side their second league defeat of the season but Liverpool still sit third in the table and with no European football to distract them the club are now looking ahead to facing Fulham at the weekend.