Rafa Benitez has insisted that he is still keen on taking a managerial position for a top club in England, with the former Liverpool boss waiting for the right offer.
After leaving the Reds in 2010 for Inter Milan, Benitez's career in Italy didn't last very long, with a bad run of results for the Spaniard meaning he managed the Serie A side for just six months before being given the sack.
Opportunities have been few and far between since for Benitez, with the manager admitting he'd consider a return to Liverpool if they came knocking, but after the club went for Brendan Rodgers to replace Kenny Dalglish in the summer he insists he's happy to be patient until the right offer comes along.
"I would like to be on the pitch all the time," he said. "It's something that you enjoy.
"But I've said before, you have to wait. I have experience in three countries. You have to wait for the right offer.
"In the meantime, we have to keep watching games and analysing games.
"I'm open to top sides if they can compete but the priority could be the Premier League because we know the league and the family are settled down here.
"It's a great league at the same time so to go there is right."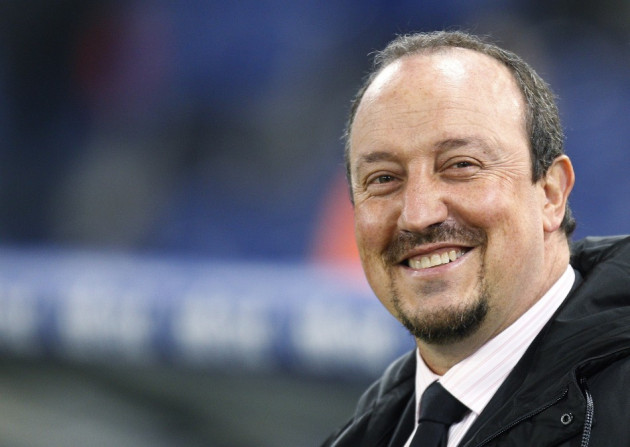 While Liverpool snubbed Benitez for a managerial role, so have a host of other clubs since he revealed he would be looking for a job in the Premier League.
Meanwhile, talk has been getting louder that Fernando Torres will be sold by Chelsea in the January transfer window, but Benitez, who worked with the striker in his hay days at Liverpool, says he will improve if the club show faith in him.
"He knows the Premier League and he was doing really well with us," he explained. "I think it is a question of confidence and he will do well again. I think that he will come back."
In a sign of how much he still has a great affinity with Liverpool, Benitez gave a special congratulations to Steven Gerrard on achieving his 100th cap for England, saying the Reds captain deserved to enjoy every moment of the match.
"Congratulations to Stevie," he said. "It is a fantastic achievement and he is a great player so I'm really pleased for him.
"He has been loyal, he has the passion and is an example for a lot of players because he is a local and has spent all his life there.
"It is a great achievement to win what he has won and still keep going with the national team."