Liverpool will have a fight on their hands if they want to sign Nuri Sahin on a permanent deal after it was suggested that Borussia Dortmund want to offer the midfielder a move back to Germany.
Sahin is currently four months in to his season long loan at Liverpool and there have been reports that manager Brendan Rodgers would like to make the deal a permanent one.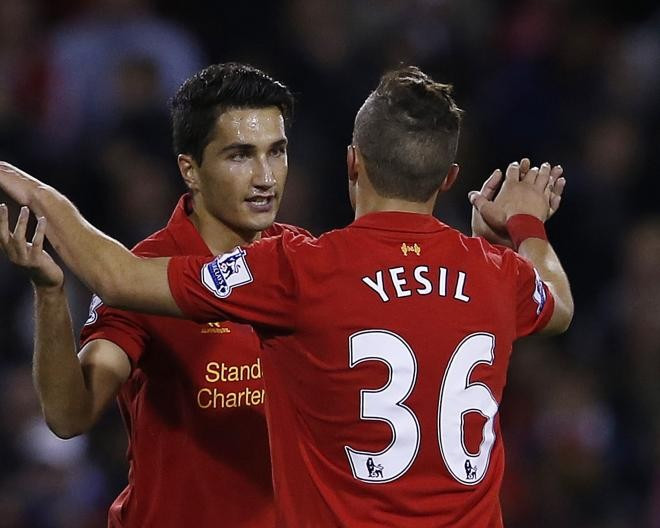 While the Turkey international struggled to make his mark at Real Madrid, he has already made 12 appearances for Liverpool this season and is clearly part of Rodgers first team plans.
Talksport believes that the Reds would like to keep Sahin on Merseyside, but believe that Borussia Dortmund have already approached Madrid in order to see whether he will be available in the summer.
There is no deal in place that allows Liverpool first option and they may have to contend with Dortmund who have qualified for the knockout stages of the Champions League and have won two league titles in consecutive seasons.
Sahin was a member of the Dortmund side that won the league two years ago before being moving to Spain for £8.1million. However, his time at Madrid was far from successful as he made just four appearances in the league.
The 24-year-old has not shown his full potential at Liverpool but recently promised that he would improve once he was allowed to play in his more natural position as a deep lying midfielder.
"I've played my whole career deeper and that's my position," Sahin was quoted as saying in the Liverpool programme. "But I have also played as a No.10 here. It was new for me but I tried to help the team and do my best.
"But if could choose a position, it would be holding as I feel more comfortable playing deeper."
Sahin also admitted that he was pleased to arrive at Anfield and that he is enjoying working alongside Rodgers.
"I came here because the manager told me how he wanted to play and it's important for a player to have that knowledge," added Sahin.
"You have to make the right choice because I'm not the kind of player who can play in a long-ball side. The way that Brendan wants to play is one I'm comfortable with."
With Real Madrid manager Jose Mourinho said to be willing to allow Sahin to leave on a permanent deal then it may come down to a choice between Liverpool and Dortmund.