Liverpool academy star Jordan Ibe has revealed how he has been closely studying videos of Cristiano Ronaldo's goals in order to try and improve his own finishing as he pushes for a regular spot in the first team.
The 17-year-old was signed from Wycombe Wanderers in December 2011 and has since been a regular for both the U18's and the U21's this season. He was also named on the bench for Liverpool's trip to Southampton last month and is now hoping to add more goals to his game.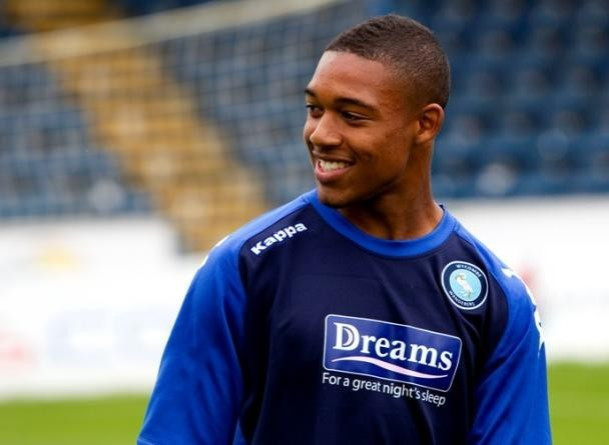 Blessed with natural pace and great skill on the ball, Ibe admits that he needs to improve his finishing if he wants to catch Brendan Rodgers eye, and is hoping he can learn a few tricks from Real Madrid superstar Ronaldo.
"Alex Inglethorpe has helped me by showing me clips of Cristiano Ronaldo," Ibe explained to the Liverpool Echo. "20 of Ronaldo's goals last season were one touch finishes at the back post. He's been helping me to get within the frame of the goal and in the six-yard box.
"I haven't scored a lot of goals this season, I have plenty of assists, but with what Alex is showing me I hope I can score a few more goals towards the end of the season."
Ibe is viewed as one of the most talented players currently coming through the Liverpool academy and there is a feeling that he will soon be emulating the likes of Suso, Raheem Sterling and Andre Wisdom, who have all featured regularly in the first team.
Rodgers has shown that he is willing to hand opportunities to young players, but Ibe admits it was still a shock when he found out he would be on the bench for the game against Southampton.
"It was just a normal training day and just as I was ready to go home, I had a missed call from Alex Inglethorpe the reserve manager," said Ibe.
"And he told me that I was travelling to Southampton with the first team. I didn't believe it at first, I thought it was just a little bit of banter.
"But I travelled with them and only half an hour before the match kicked-off I found out that I was on the bench. I was made up. My mum and dad flew down to watch as well.
"It was lovely and everything a 17-year-old boy could dream of. I was just trying to gain as much experience from it as I could and even though I didn't get on, it was just brilliant being there and warming up with them."
Ibe will be in action for the Liverpool U18 side on Friday night in the FA Youth Cup in what should be an exciting game against reigning champions Chelsea.