Former Liverpool manager Roy Evans insists that Brendan Rodgers must sign a different type of defender to Jamie Carragher as there is no one else like the veteran centre-back.
Carragher was handed his full debut under Evans against Aton Villa back in August 1997 and has gone on to become a legendary figure at the club, winning a host of major trophies.
The 35-year-old will be sorely missed when he retires at the end of the season and it will be a tough task for Rodgers to find a replacement who has the same leadership qualities and sheer desire to keep a clean sheet.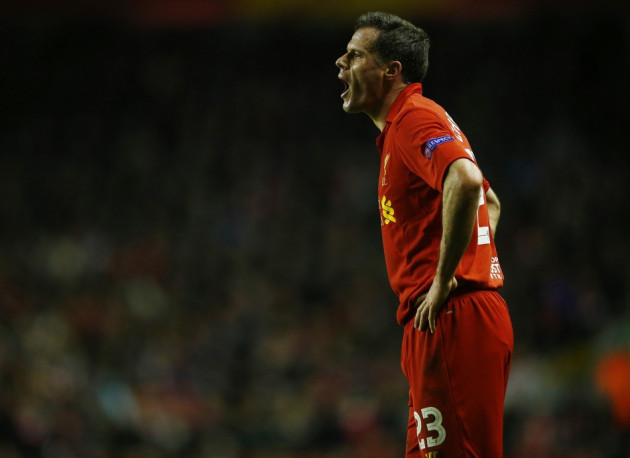 In fact Evans believes Rodgers must search for a completely different type of defender who will best compliment Daniel Agger and Martin Skrtel.
"We'll have to get somebody to replace Jamie Carragher and Brendan did mention in his press conference [after Everton] that he will look hard and long to replace him," Evans told the official Liverpool website.
"But the trick is that you don't replace Jamie with someone like him; you replace him with somebody different, because there isn't another Jamie out there.
"There's somebody different - a different type of centre-back. You have to get one of course. You have to get one that can play with Daniel Agger, Martin Skrtel and the others.
"We've got a couple of young lads who are desperate to get in [to the side] as well. We've got to fill a void in terms of Jamie's personality and his ability."
Carragher will captain Liverpool for the final two games of the season against Fulham and Queens Park Rangers after Steven Gerrard was ruled out of action due to having surgery on his shoulder.
Gerrard came through the Liverpool academy with Carragher and Evans feels as though the England midfielder will become an even more important figure once his good friend retires from football.
"I think Steven will be even more important [when Carragher leaves] but in a different way," Evans explained. "Steven is vocal enough - he's not a quiet one, he passes on information and is loud on the pitch. Maybe he has to be a little more vocal now.
"But from the back, you can see everything and you can organise a lot more [like Carragher]. Steven runs into forward positions where he can't see what is going on behind.
"I don't think Stevie can take any more of a role that he is already played. But if he can, he can be a little more vocal, unless we get somebody else in who can take over Carra's mantle."