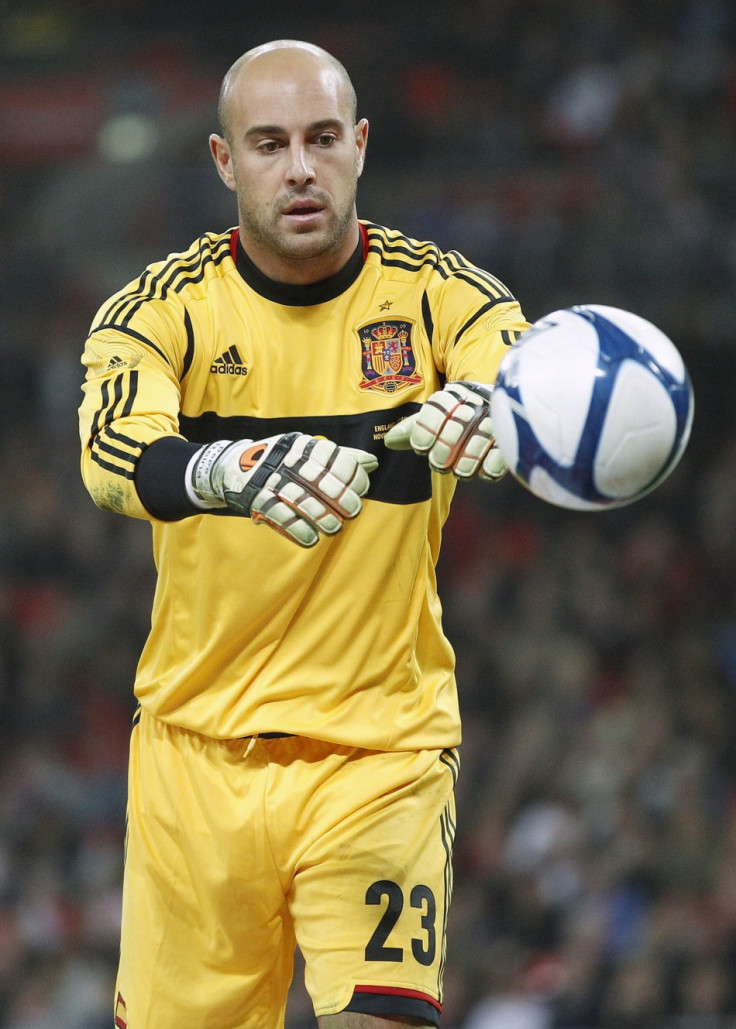 Liverpool star Pepe Reina is probably the best goalkeeper in the world according to Arsenal number one Wojciech Szczesny.
Using the Liverpool goalkeeper as an example, the Arsenal youngster suggests the way the Spaniard reacts to mistakes is an example to any young goalkeeper trying to make a name for himself.
Citing his error in last season's Carling Cup final which resulted in Arsenal losing the game, the 21-year-old believes goalkeepers will inevitably make mistakes but it is how they react to them which defines them as players.
Like any goalkeeper, Reina has made mistakes during his mightily impressive Liverpool career yet Szczesny believes the Anfield number one is perhaps the finest stopper in world football.
The aforementioned Arsenal custodian believes the Liverpool goalkeeper remains an example of how to react when inevitable mistakes occur. Despite Szczesny's high-profile error at Wembley last season he has since established himself as Arsene Wenger's undisputed number and has cut an increasingly impressive in the Gunners' goal.
"I don't react to mistakes. I don't react to disappointments. I get on with it, because you have to. Mistakes are part of football and even the best make stupid ones." The Arsenal number one told The Times.
"You saw [Edwin] van der Sar last season, at West Brom, drop a ball he'd catch a thousand times out of a thousand. Pepe Reina, who's probably the best keeper in the world, had a couple of errors. It's funny, but if I make a mistake then afterwards it's not in my head at all, not on the pitch anyway.
"With the Carling Cup (in which Arsenal lost to Birmingham City) I knew I'd messed up and caused us to lose the trophy and that was a big disappointment, don't get me wrong, but I don't think it would have been different if we'd lost from a great goal.
"The Birmingham players, did they care how they scored the goal which won them the cup? Well, neither did I."
Prior to Szczesny illustrating his obvious pedigree at Arsenal, Arsene Wenger had been strongly linked with Liverpool's Pepe Reina, when the Spaniard was considering his future at Anfield. The north London club were rumoured to have made a bid in excess of £20 million for the Spanish World Cup winner, but the aforementioned Pole has subsequently proved to be more than capable of being a worthy successor to Arsenal great David Seaman.