Liverpool manager Brendan Rodgers is hoping to tie-down three of his brightest young stars to new long term contracts after impressing in the early stages of the season.
The Mirror has revealed that talks are underway to secure the long-term future of Raheem Sterling, Andre Widsom and Suso.
Sterling has become a firm favourite of Rodgers and has quickly established himself as an important member of the first team, having made nine appearances in all competitions already this season.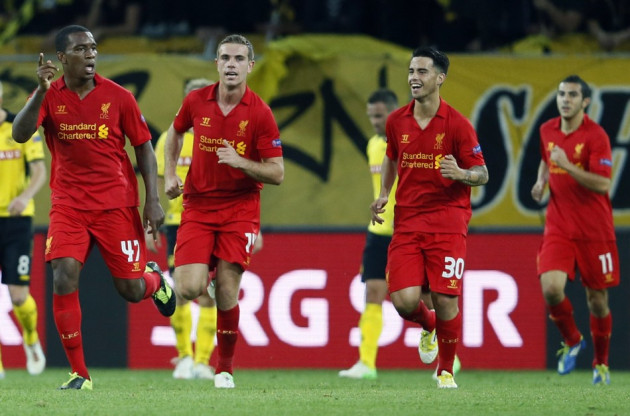 Suso and Wisdom have also been offered a number of chances to impress, with the pair earning their Premier league debuts in the 5-2 win over Norwich last weekend.
Rodgers has been forced to play a number of youngsters due to the size of the Liverpool squad, but he believes it was destiny in order for these players to stake a claim in the side.
"It's funny how things work out. Maybe it's fate," Rodgers told the Mirror. "Maybe this is all part of the story. Sometimes things happen by design, others by necessity.
"Whichever way, the plan between the window closing and January was to see how many of the young, talented players are going to be able to come into our squad - and I've been very, very pleased by the impact they've made.
"They have played with no fear, but I always say young players will run through a barbed wire fence for you. You have seen that in games.
"It's also a great demonstration that with talent and spirit and belief and hard work what you can achieve, not matter how young you are."
Spanish midfielder Suso has entered the final 12 months of his contract and Rodgers has suggested that the situation will be addressed after convincing the youngster to choose Liverpool over Real Madrid.
"He's in the last year of his contract, and it's something we will look at," explained Rodgers. "We did have a couple of offers for Suso in the summer, but I always said I didn't want him to go.
"I felt we had a very good young player so let's keep him here and we will see where he is in a couple of years. We had offers for him to go abroad but he was keen to stay, he understood he was going to get a chance here.
"He is tactically very good, strong technically with the ball. He makes things happen. I love that type of player. Talent finds space. He is a real talent.
"He is in the reckoning and he is a good kid as well. I have noticed a big progression in him from the pre-season tour of America - I have seen a real difference in the last couple of months and he has got a good appetite for the game.
"He is on the same page in terms of the tactical idea for the team. If his fight matches his talent we will have a very good player."