Liverpool and Tottenham Face Fight Over Pursuit Of English Youngster – Report
Crystal Palace are believed to have made a move for Tom Ince, with Ian Holloway hoping to reunite with the winger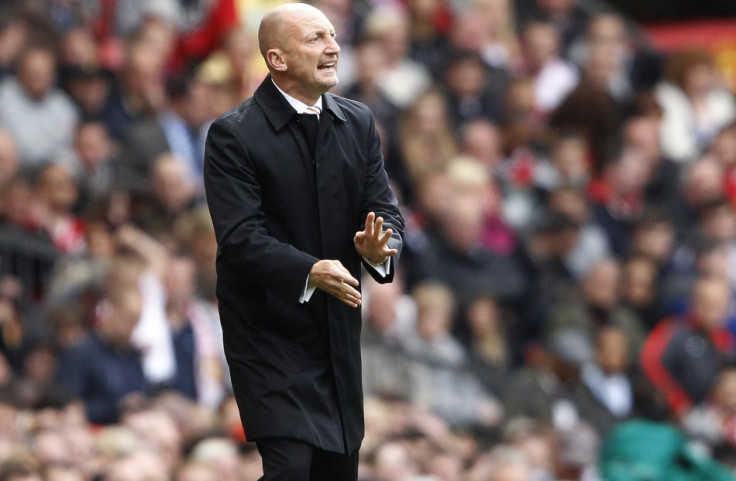 Crystal Palace have made a bid for Tom Ince, with reports suggesting Ian Holloway is hoping for a reunion with the winger.
Palace are preparing for a big season in the Premier League after winning their play-off final against Watford to secure promotion, and the side will be looking for a replacement for Manchester United-bound Wilfried Zaha.
The Mirror claims that Holloway believes Ince is the perfect match, and despite recent interest from both Liverpool and Tottenham, the England Under 21 international could decide to become a part of Palace's ambition to stay in the Premier League.
Ince has often spoken of the possibility of moving to Liverpool, and while he was working under Holloway the manager had to stave off interest in his best player as the Reds put in a bid.
"I heard someone say this week that my brilliant youngster Tom Ince will be heading for the Premier League in January," he said last September, speaking of the young star.
"And that might just happen if he maintains the incredible standards he has set in the first few weeks of the season, culminating in him ­winning his first England Under-21 cap during the week.
"Incey is Premier League quality all right, and I have no doubts either that he will follow in the footsteps of his dad Paul by one day becoming a full England international."
Holloway was insistent at the time that clubs pay top dollar for the former Liverpool youth player, explaining: "I'm not going to say how much ­interested clubs will have to come up with if they are to prise one of my best players away. But I did note that Liverpool have just paid £15m to Swansea for 22-year-old Joe Allen."
But now, afte moving to Palace and getting the side promoted, Holloway is on the other side of the table, and is reportedly hoping to offer just £4m for Ince, shy of the £5m offer Liverpool put in last year.
Tottenham have shown interest in the youngster more recently, with Andre Villas-Boas believed to be looking at him as a possibility to add more depth in an area that sorely missed Aaron Lennon when he was out of action in the new year.
Spurs were reportedly in the market for Wilfried Zaha in January for the same reason, but were unable to compete with Manchester United for the signing of the Palace star.
Facing a season without the man who scored the goals that got Palace through to the playoff final will be tough, but if Ince is finally given a shot in the Premier League that his performances at Blackpool have warranted, he could prove to be a like-for-like replacement.
© Copyright IBTimes 2023. All rights reserved.