Brendan Rodgers has hinted that Liverpool will have a bigger budget to spend in the summer, with the manager continuing to insist that there will only be limited funds available in January as the club look to find more attacking options.
The Reds are close to completing a deal for Daniel Sturridge, while Tom Ince is also being pursued by the club to provide more support for Luis Suarez up front.
Liverpool suffered another disappointing loss to Stoke at the weekend, and are currently tenth on the table, and Rodgers says he understands they need reinforcements next month even if the side are currently tight on money.
"We won't be overly busy in January but some reinforcements will be nice, just the addition of some firepower to help us at the top end of the field," he explained, as Talksport reports. "There won't be a great deal of business done, we are probably just trying to get some of the business done which we hoped to do in the summer.
"The budget was going to be tight this year, for a number of reasons, but we will be doing something because it is the need of the group."
But in a boost for Liverpool fans, Rodgers claimed that the side would have more money to spend in the summer as they mount a challenge for Champions League qualification once more.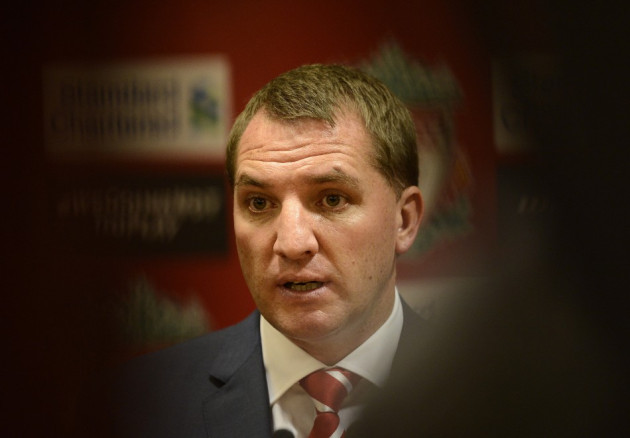 "From next season the purse strings should loosen a bit more but in terms of this season it was always on the understanding it was going to be tight in terms of finance," he explained.
"The addition of a few faces in January can freshen up the group and allow us to kick on."
More depth in the squad from January could serve to be a big help for Liverpool, who are currently eight points of a highly coveted top four spot.
The acquisition of Sturridge in particular will be an interesting one for the Merseyside club; while he has only scored two goals this season, his opportunities in the league in particular have been very limited as the Blues build their attacking line-up around Fernando Torres.
If given more game time, Sturridge could turn out to be a steal for Liverpool, but his attitude is believed to have caused the ever changing Chelsea managers problems in the past.