Fernando Llorente has lifted the lid on his difficult contract situation with Athletic Bilbao, with the Liverpool striker target saying the support of his teammates has helped him through his standoff with the club.
Llorente is in the final 12 months of his current deal with the Spanish outfit, and after refusing to renew his contract, the club have left him on the sidelines, making only 9 appearances for the club this season.
And speaking to renowned La Liga journalist Guillem Balague, Llorente admitted that the situation has been extremely difficult, particularly with how the fans have reacted to the star's decision not to sign a new deal.
"It's true that it's not easy to live in this situation but for that reason you have to be mentally strong and think that this is the reality of my present circumstances," he said. "I think everything that we have to go through in life helps us to learn and I think this will be a good lesson for me."
He continued: "I think everything was distorted.
"From the moment I told the club that I wasn't going to renew my contract, lots of things have happened which were unwelcome and unfortunate and have been prejudicial to my image.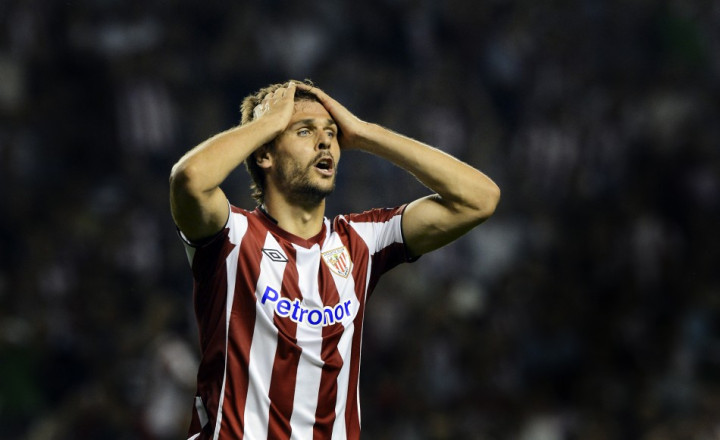 "That has caused a part - even if it is a small part - of the fans to turn against me and all these types of things are not conducive to a good atmosphere.
"We still have a very close-knit group and we are all very good friends and nothing is going to change that but the manager, taking into account everything that has happened, has decided not to use me in the majority of the games."
Llorente, who has often been linked with a Premier League move and in particular Liverpool, says he will continue to give his all for his current club, but he has admitted that it is difficult to maintain top form when opportunities are few and far between.
He explained: "As a player at this club, I am here to give everything but the only thing I can do is accept his decision, keep coming on in good shape and give everything in every minute of every game I do get to play.
"It is not easy because when you are not playing every game and not playing 90 minutes in every game you lose your rhythm and you're not the same player but I'm feeling better all the time and I haven't lost the desire or the hope of being able to continue contributing to Athletic."
Last week the 27 year old said he would seriously consider a move to the Premier League next year, amidst rumours that he had already agreed to make a move to Juventus.
The Spain international would suit Liverpool in many ways, offering more support for Luis Suarez up front, while the club wouldn't have to fork out big money as he goes into his last six months with Athletic.