Lucas Leiva believes that having Joe Allen on board to fight for a place on the Liverpool squad can only be a good thing, with the midfielder joining the club last week for £15 million.
Lucas is back in the fold at Anfield after recovering from an ACL injury that ended his season prematurely, and the 25 year old has been one of a core group of players that Brendan Rodgers revealed he would be heavily relying on to come through this season.
And with Allen having to quickly settle in at Liverpool, Lucas believes that having more competition in the middle of the park will make the club even better as they target a Champions League place.
"He is one more player to fight for a place and that can only be good for the squad," he told the Echo.
"We need more than 11 players to be successful. We can see he is a good player, hopefully he can be comfortable and be a key player for us this season.
"He had a good season last year and he had a great tournament at the Olympics too, so hopefully he will be okay with us."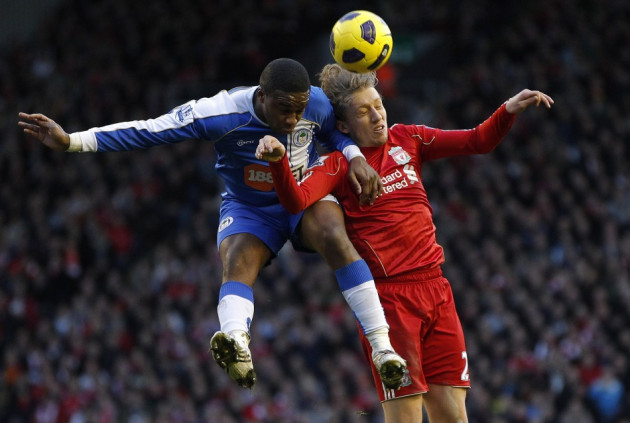 After the tough tests of the pre-season, which included friendlies across north America and changed training tactics under Rodger's influence, Lucas believes that Liverpool will be ready to take each game as it comes in the new season.
"It is hard to say [where we are at]," he explained. "Obviously we have been doing well in pre-season but now it will be a big test for us and I think we will have a better idea when the season starts.
"We have to go game by game and see what we can achieve, which hopefully will be a Champions League spot. That is what we are looking for.
"I think it will be very hard. You can see many clubs competing, like Manchester City and Tottenham. It is not like a few years ago when you only had maybe four teams competing. Now you have to approach every game well and improve every week.
"We have a tough start, especially at home, but we just have to make sure we go game by game and if we play like we have done in pre-season then we can start well."
For Liverpool, getting back into the Champions League is a top priority, with the extra revenue a bonus alongside the possibility of the club going back to the glory days of the 1980s.