Brendan Rodgers has insisted that after a 'brilliant chat' with Luis Suarez, the Liverpool striker will be staying at Anfield for next season at least, as rumours continue to speculate that the star is set to go to Juventus.
Suarez endured a mixed season with the Reds, and while he was one of the best players in the squad, the controversy off the pitch took over from his abilities on it in some respects.
Liverpool have always staunchly stood by the Uruguay international, despite calls from some to have him sacked after being found guilty of racist abuse, and even though Kenny Dalglish is no longer in charge of the club, Brendan Rodgers looks to have just as much faith in the star as his predecessor.
"I've had a brilliant chat with Luis," Rodgers told Talksport.
"He's really looking forward to being here and we are obviously hoping that we can get him on to another new contract. He's really looking forward to the new season."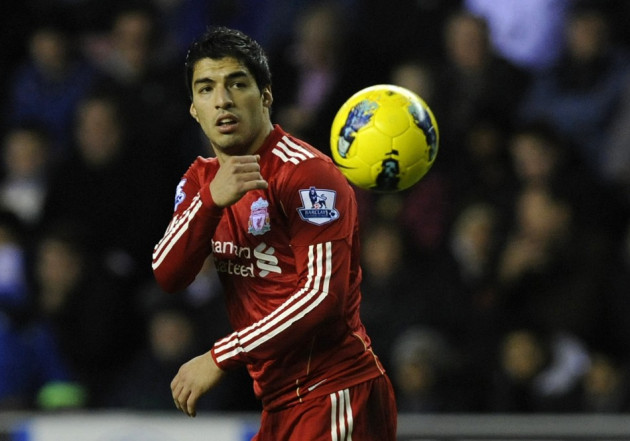 Liverpool invested a great deal of cash into their side over the past 18 months, and so far that money has failed to materialise into top-class performances. But Rodgers believes that with three or four extra players, the Merseyside club can challenge for a top four spot once more.
"I'm looking forward to bringing in three or four players that can really affect the group," he explained.
"I've got a wonderful group of players here at the moment.
"I read every day players that are linked with here and unfortunately, especially for the supporters, it's a difficult time because you've got agents linking players with Liverpool just purely because it's great for them to be linked with such an institution of a club.
"But the reality is there are very few players who can come and make a difference to Liverpool."
For the Reds, the job of finding players to make the club a title contender will be particularly tough, especially with the fact that they are unable to offer Champions League football next season.
But with the history and size of the club, and clear ambitions set out by Liverpool's owners to start winning trophies again, the side will no doubt be ambitious in setting their transfer targets for before the end of this summer's deadline day.