Alessandro Del Piero is still insisting that he turned down an offer to move to Liverpool this season, with the striker revealing he is glad he said no and chose a move to Australian club Sydney FC.
Del Piero's agent claimed when he signed for Sydney that the Reds had come in with a last minute offer, amidst their inability to sign a striker in the summer transfer window.
Liverpool denied that a bid had taken place, but the Italian has now come out and insisted that it was a possibility that he could play at Merseyside, though he's satisfied with his choice to make the move Down Under instead.
"Why I said no to Liverpool? Negotiations with Sydney were already advanced and then I thought about what had happened at Heysel," he told Gazzetta dello Sport. "Juve and Liverpool were able to rebuild the relationship, but for many people that tragedy is an indelible memory. I thank all the clubs which wanted me, but I'm convinced of my choice."
Del Piero is something of a legend at Juventus, and though he was sad to leave the club where he spent nearly 20 years, he says that he has no regrets over his time spent at the Old Lady.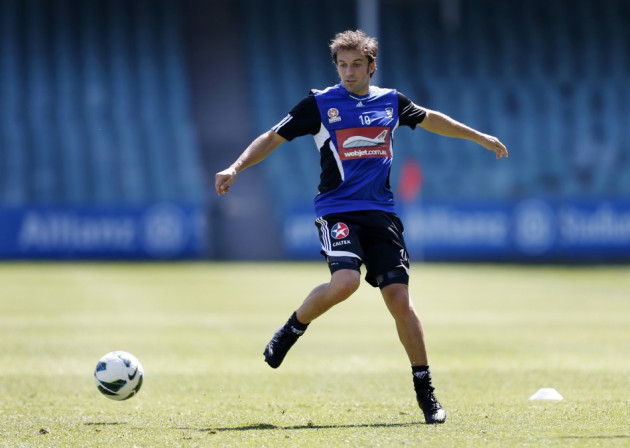 "One month is not much to make judgments, but the beginning is comforting from every point of view," he explained.
"The farewell to Juve still leaves a bad taste in my mouth. One year and a half ago I would not have imagined that this would happen, then things change. I still have the great satisfaction of having given everything I could for Juventus."
Liverpool were unable to land a striker on deadline day after Clint Dempsey moved to Tottenham over the Reds at almost literally the last minute. Earlier in the day Brendan Rodgers had let Andy Carroll out to West Ham on loan, and the manager admitted that in hindsight that was a mistake as he failed to land a replacement.
Despite the transfer window coming to an end, Del Piero would have still been available to Liverpool because he was a free agent after being released by Juventus.