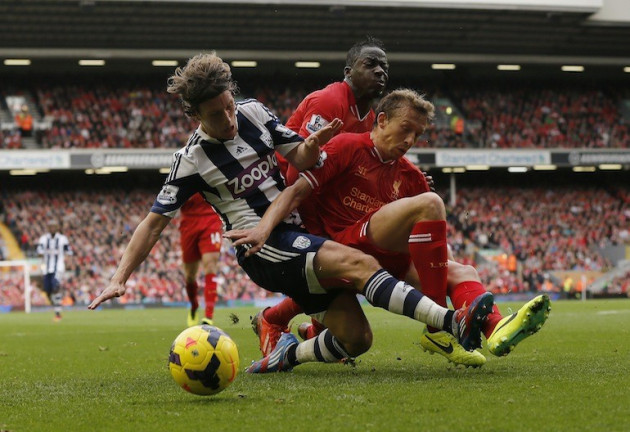 Aly Cissokho has revealed that Liverpool were tracking him for a long time before the side were able to complete a loan deal with Valencia this summer.
Cissokho was long believed to be on the Reds' radar and Brendan Rodgers had always suggested that he wanted to bring in competition for Jose Enrique.
The 26-year-old signed a season-long loan with the Merseyside club and is hoping to impress, revealing just how highly he thinks of Liverpool and insisting that he has achieved a dream by playing for one of the world's most prestigious clubs.
Cissokho told RMC: "I am happy and proud to be here. I always wanted to play in England and with a prestigious club like Liverpool.
"I was fine at Valencia, but I had the opportunity to come to Liverpool, who had been following me since the beginning of the year.
"They wanted me to come for some time. I did not hesitate and I took my chance."
Cissokho might indeed remain at Liverpool beyond next summer if the Frenchman can impress over the season ahead. He has excelled in the absence of Enrique and will be looking to add to his four Premier League appearances this weekend against Arsenal.
Having signed eight players in the most recent transfer window, Rodgers appears to have much more depth in his squad and has been able to experiment with his line-up in recent games whilst still keeping Liverpool on track for a top-four finish.
The manager has also employed a wing-back system which perfectly suits Cissokho, who excels in an attacking position.
"I can get up the field a lot, whilst remaining safe in terms of the three behind me," he explained. "We have three defenders in line as a flat back line, which gives me a lot of freedom.
"My natural position is a left-sided defender, so this freedom allows me to give everything I can to the team."