West Ham United boss Sam Allardyce has confirmed the club are looking to sign Liverpool striker Andy Carroll to a long-term deal. The England international is presently on loan to the Hammers after failing to impress at Merseyside.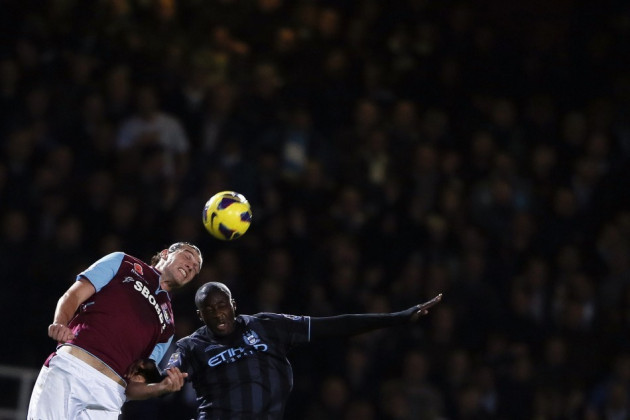 "Would I like him here next season? The answer is yes. But there are a lot of things that need to be done. We will look at that at the end of the season. There is always a possibility," the ex-Bolton Wanderers boss told Sky Sports.
The former Newcastle striker has scored five times in the Premier League this season, from 17 appearances for Allardyce's side. And after a lengthy settling-in period and a few injuries along the way, he has begun to show glimpses of his ability - he scored a brace in the 3-1 win over West Brom on Saturday.
"Andy showed today that he is not just a threat in the air, but is very good on the ground as well. His volleyed goal was fantastic technique. In fact, we scored three fantastic goals. I was delighted with our display and it moves us closer to the 39 points that will make us safe," Allardyce added.
As far as Carroll himself is concerned though, the 24-year-old striker is looking to regain his place in Roy Hodgson's England squad. He was dropped by the former Baggies boss for March's World Cup qualifiers against San Marino and Montenegro in March.
Carroll has promised to improve his form at Upton Park in order to force Hodgson into selecting him and also believes he has answered his critics with the weekend's performance.
"I hope to play in every game for England but I haven't been picked so I've just got to work hard here at West Ham and hopefully I'll be involved next time. I was putting myself about and got two goals, so that's what I like to think I'm about," he explained.